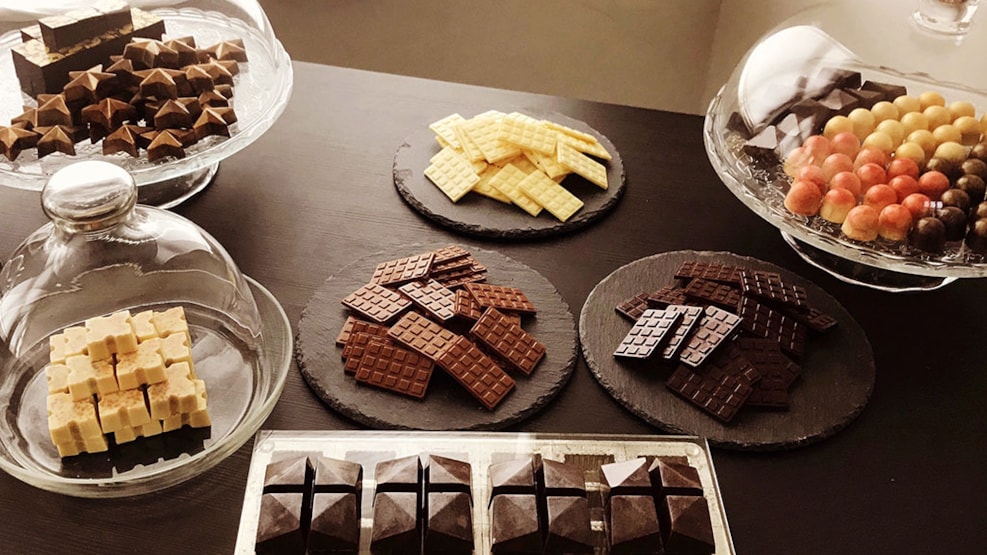 Morten's Chocolates
The idea behind Mortens Chokolade is to work with good quality ingredients to create unique flavours a little out of the ordinary. All chocolate is handmade in the workshop on the first floor above the shop in Brandts Passage in the heart of Odense. Here you can always find sweets you don't see anywhere else.
At Morten you can find filled chocolates with fillings that vary with the seasons and holidays, cream puffs, chocolate bars and much more.
If you'd like to learn how to make these delicious treats yourself, Morten has several courses for you to choose from, including a cream bun course, chocolate tempering and more.