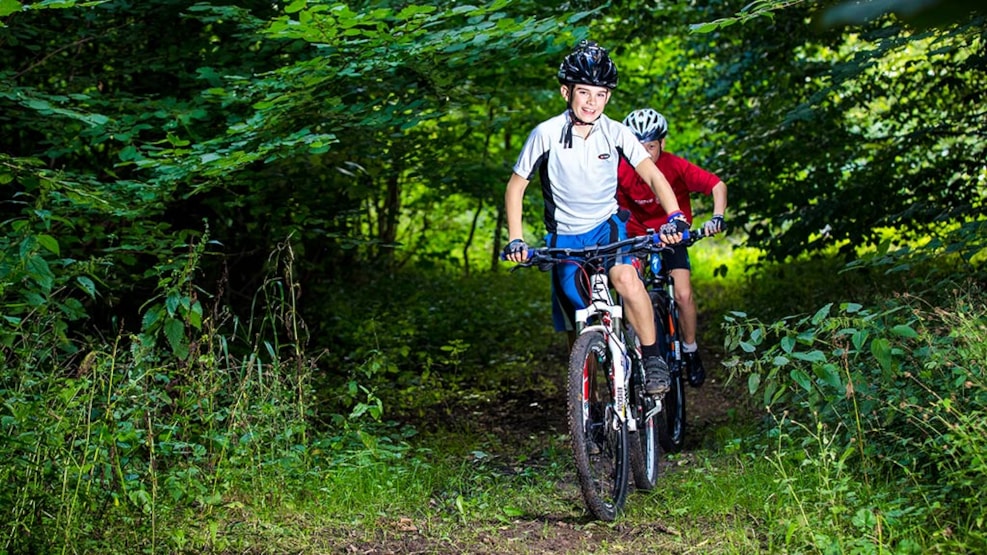 MTB track along Stavis Å (River)
5 kilometers of single track in beautiful natural surroundings
The track is located in the wooded area that surrounds the Stavis River, not far from the centre of Odense. The track has been built by Næsby Cycle club and is a one way track.
It is a winding course with many small climbs, yet there are still plenty of flowy downhill passages.
There are several technical elements like drops, berms, rock gardens and several steps. However, it is possible to avoid those by choosing the easier route. Half of the track is red (according to national standards), where you will find challenges for even the trained mountain biker. The other half is graduated as blue, where most mountain bikers will be able to cycle.
If you are new to mountain biking or just want to cycle some extra miles after finishing the track, we can recommend cycling along the Stavis Å on the gravel cycling/walking path. It is a beautiful course.
Parking
There are several parking options, for instance at Næsby Sports Center, where you can follow the gravel path to the track (approx. 500 meters).