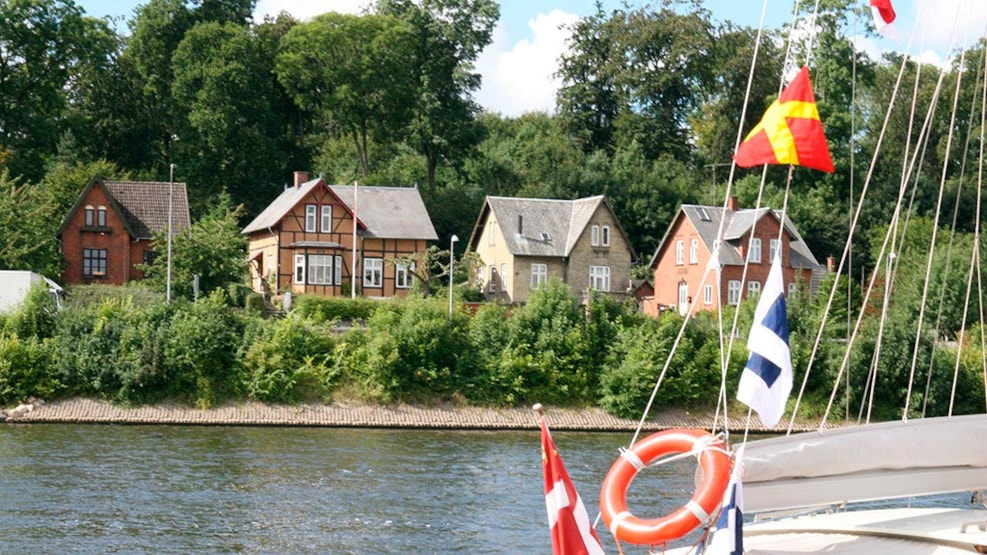 Næsbyhoved Skov (Forest)
Næsbyhoved forest - the forest that hides a medieval royal castle
The approximately 15 ha Næsbyhoved Forest is a beech-clad hill, sandwiched between Kanalvej and Næsbyvej, but this has not always been the case. Once upon a time, when there was water in Naesbyhoved Lake, it was a wooded and about 18 meter high headland, stretching out into the lake. The location with water on three sides made it suitable to defend in times of unrest.
Already in the 1200s the monarchy built mounds with deep moats and a castle on top. Næsbyhoved Castle was the residence and large farm of various kings and especially queens.
It abounds with cultural and historical relics in and around the forest. Between the castle bank and Lille Fuglsang lies a dam from the beginning of the 1500s. The dam dammed up the lake so the water could be used for water mill operation. The water mill is long gone, but the dam is still there. South of the forest are the remains of a dam built to hold the water back during the excavation of Odense Canal in the early 1800s.