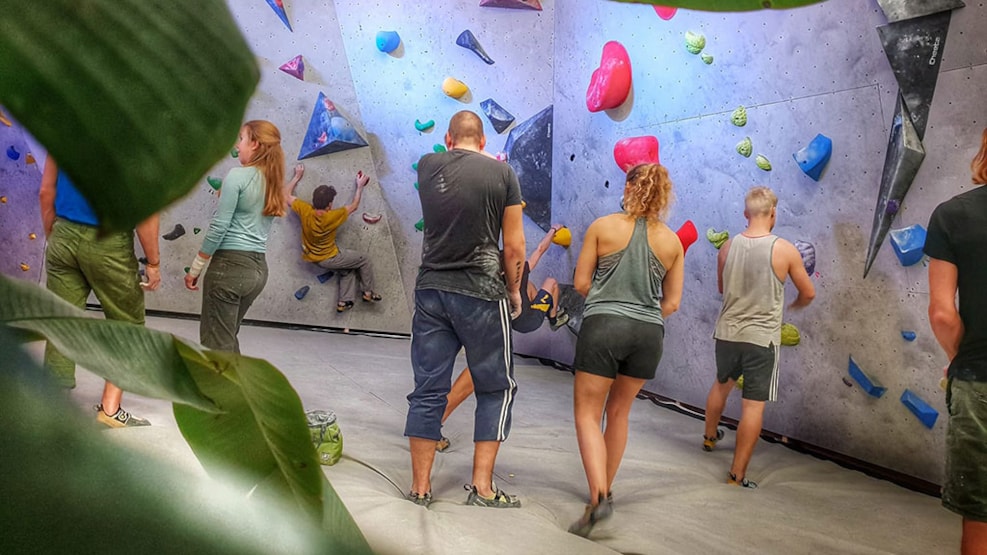 Odense Boulders
In Boulders we make climbing fun and we create a challenge for everyone of all ages. We have facilities for both beginners, children, young people, national team climbers and everyone in between.
We are open every day from 10:00 to 22:00, we have plenty of space and you do not need to book in advance.
We serve the best and cheapest organic coffee in town. We hold late night party nights, game nights, big and small competitions, grill shows and many other different events and events for both members and non-members.