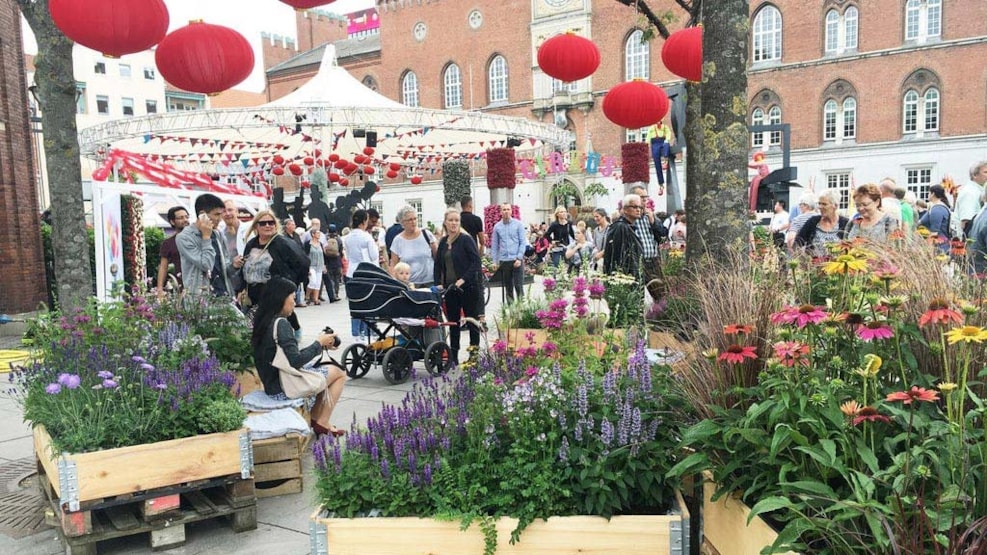 Odense Flower Festival
Welcome to this year's Flower Festival 

Visit Odense and enjoy all the impressing flower decorations in the city centre. We offer something for everybody - art, culture and entertainment can be enjoyed all day. Locals, tourists and professionals come from far and wide to find inspiration, surprises and tips from the world of flowers.
All exhibitions are free to visit.

We look forward to seeing you - Welcome to Odense Flower Festival!