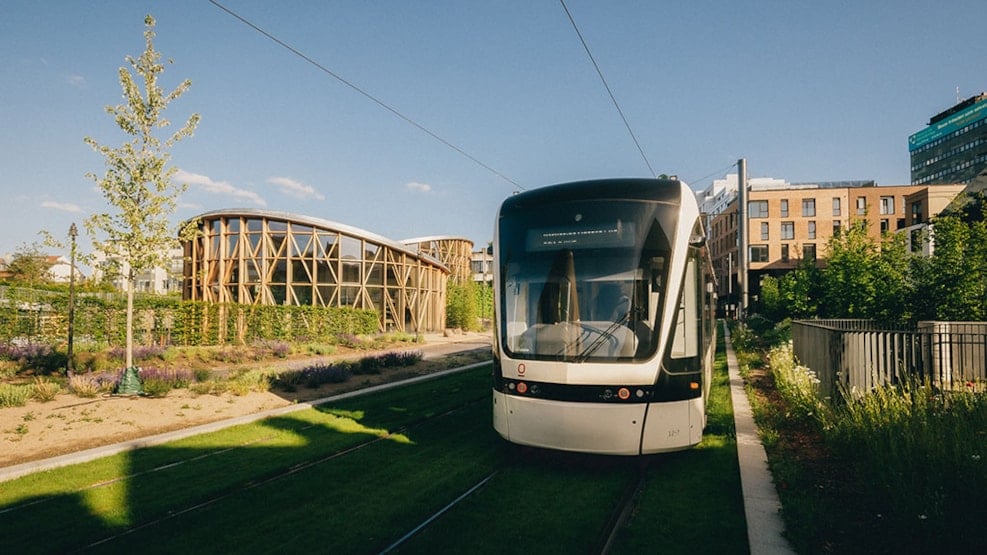 Odense Light Rail
The light railway in Odense - easy and straightforward - for only 15 kr.
Odense Light Rail runs between Hjallese Station in the southern part of the city and Tarup Center in Northwest Odense. A total of just over 14 kilometres of light rail. Scan the QR code at the station and pay with your mobile phone - it's only DKK 15 (and only DKK 10 if you're under 26)
The light rail runs every 7.5 minutes during the day on weekdays, and every 10 or 15 minutes during off-peak hours and at weekends. There are a total of 24 stops on its way from Hjallese Station. These include the park & ride facility Parking Odense Syd, two stops at the university, Bilka, IKEA and Rosengårdcentret, before the light rail heads towards the centre of Odense, where it stops at Albani Torv near the central pedestrian street and at Odense Banegård. It also passes the Vesterbro district and Bolbro, where it stops at Idrætsparken and the stadium before reaching Tarup Center.
How to buy a ticket
This easiest and cheapest way to travel by light rail is to scan the qr kode at the station and pay with your mobile - that is just 15 DKK per ride (or 10 DKK if you are under 26). You can use the Danish Rejsekort, if you have one or you can buy tickets in the FynBus webshop at fynbus.dk or via the FynBus mobile app. Finally, it is possible to buy a physical single ticket in shops near the light rail.
During the holidays, you can buy a special tourist ticket for DKK 50, valid for light rail and FynBus buses throughout Funen. However, it is not possible to buy this ticket on the light rail tram or at the light rail stations.
Parking Odense South
If you want to avoid traffic jams and hunting for parking spaces in the city centre, there are several options for parking your car and hopping on the light rail. The largest park & ride facility is located at Søndre Hospitalsvej 25 in Hjallese - close to motorway exit 50, Odense SØ. The facility has 800 free parking spaces right next to the light rail station Parking Odense Syd. If you have an electric car, you can park it at one of the 10 charging stations.
In Højstrup, a small parking facility with space for 60 cars and a covered, locked bicycle parking area has been created right next to the Højstrup light rail station.