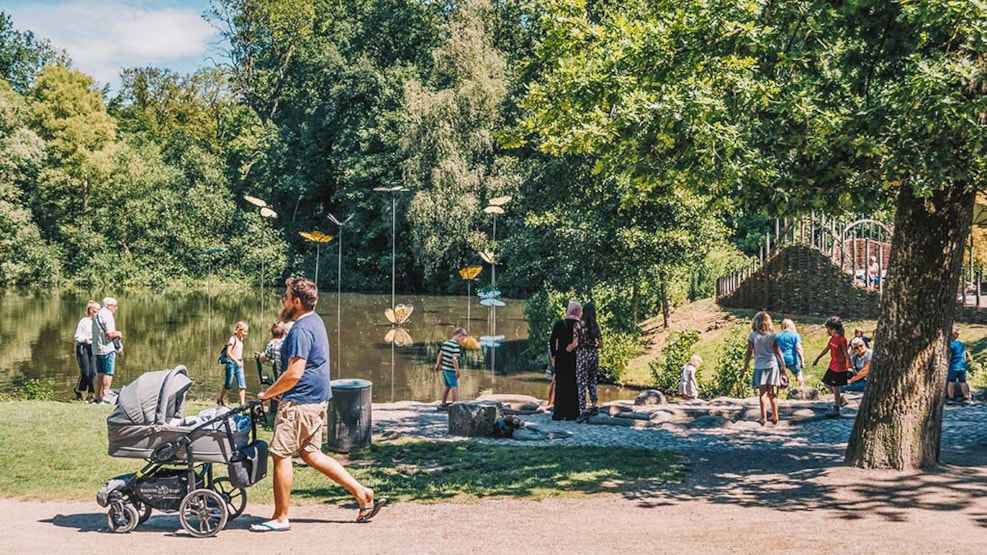 Odense River
The River Odense is about 54 kilometres long and runs through Odense. The river is the longest watercourse on Funen, normally 30-50 metres wide. The river no longer runs where it originally did, but has moved further south as the city centre was developed. In the 12th century, St Knud's Monastery, which is an extension of Odense Cathedral, was located directly by the river Odense Å.
Sailing up the river
Since 1882, with a few years' interruption, there has been regular scheduled sailing on the river - first with steam and later with motorboats between Munke Mose and the mooring point in Fruens Bøge. The song Sejle op ad åen is about the river Odense and originates from a summer revue in 1895.
Odense River Path
Since the mid-1970s it has been possible to walk or cycle along the river from the city centre to Skovsøen in Fruens Bøge. Along the route you will pass Odense ZOO or several good playgrounds and outdoor exercise areas.