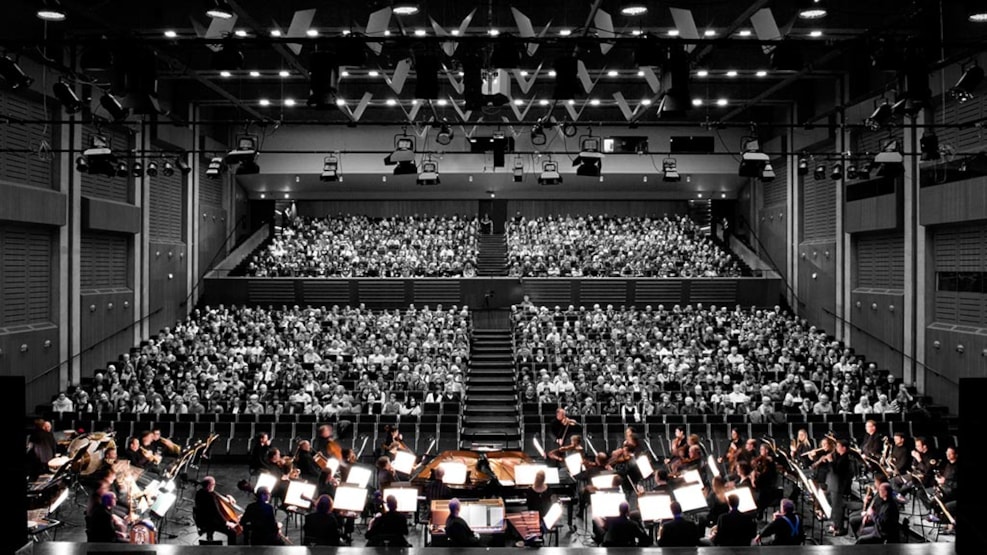 Odense Symphony Orchestra
With two internationally recognized conductors in the forefront, 73 musicians from 17 different nations, and an International Carl Nielsen Competition and Festival. Odense Symphonic Orchestra is a cultural dynamo that plays a crucial role on the classical music scene in Denmark.
The Odense Symphony Orchestra – one of Denmark's five regional orchestras – was founded in 1946, but its roots go as far back as around 1800. The orchestra, which is based in Odense Concert Hall, has an annual audience of a good 95,000 people.
The core of the Odense Symphony Orchestra's activity is symphonic concerts. In addition they play in school and family concerts, church and chamber concerts, opera performances and CD recordings. Their discography is extensive and comprises over 60 releases, including several award-winners – and more are on the way.