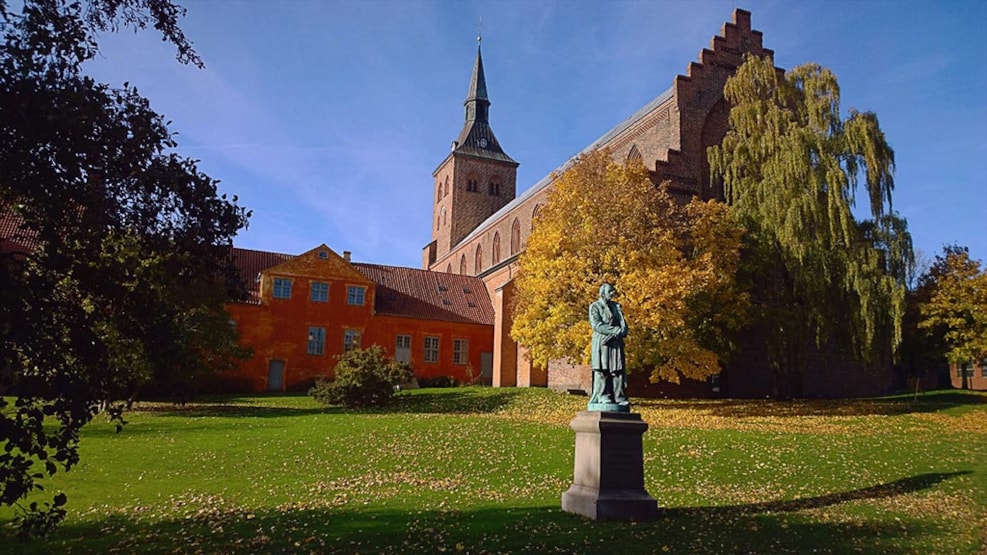 Odense Tour Guides
Selecting a guide from Odense Tour Guides gets you a professional whose deep knowledge – and deep love for Odense and its secrets – delivers a special experience to you and your guests. Our specialty is walking tours, and in all of them your guide takes you on a journey through history from earliest times to the future. The guides tell all kinds of captivating stories and put their personal stamp on what they share about the past and the present.
Our primary geographic focus is the city of Odense, its museums, and Egeskov Castle, however several of our guides will arrange custom (bus) tours elsewhere on the island. Check out the offerings odense-tour-guides.dk/en/book-a-tour/ The Odense Tour Guides professionals have built up extensive knowledge, and their enthusiasm ensures that you and your guests will have a unique and productive tour.
All the Odense Tour Guides professionals have considerable educational credentials and have been certified by Visit Odense as guides covering Odense and the island of Funen. Between them, our guides deliver tours in Danish, Swedish, English, German, French, Italian, Spanish, Japanese, and Chinese.
Odense Tour Guides is a part of the Tourist Guide Association of Funen, and we take pride in constantly updating our expertise. That is why we arrange internal courses, special educational tours, and tours and lectures by experts in the history and life of Odense and Funen to keep our guides aware of the latest knowledge.
Each guide is an independent business operator who will bill you directly. Get the details at odense-tour-guides.dk/en/fees-practical-details/