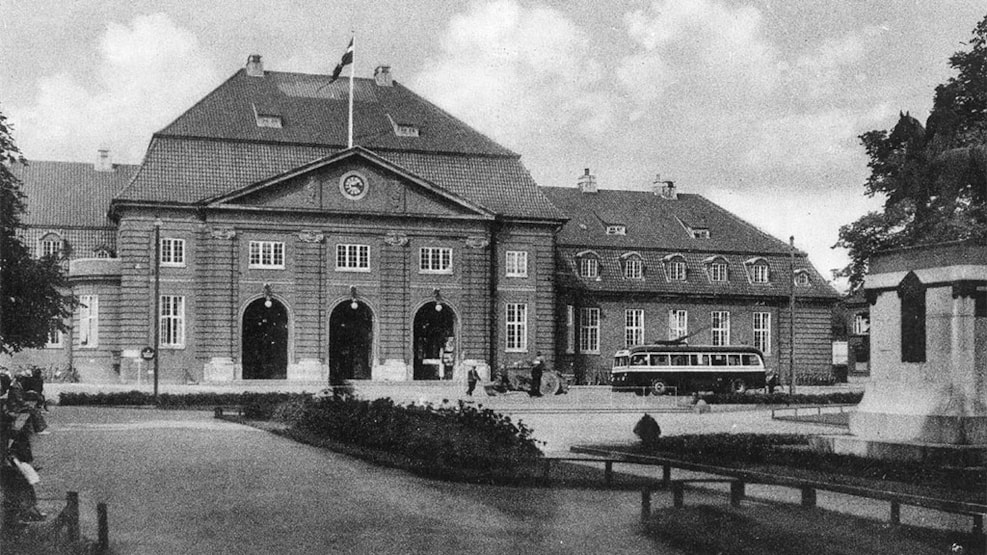 The Old Odense Train Station
The old trainstation functioned as such from 1914 until the end of the 1990s.

On the building you can see many of the hallmarks of neo-baroque architecture. Notice for instance the gutters and garrets of copper.

The architect Heinrich Wenck is said to have been inspired to this design from the main facade on Odense Castle.