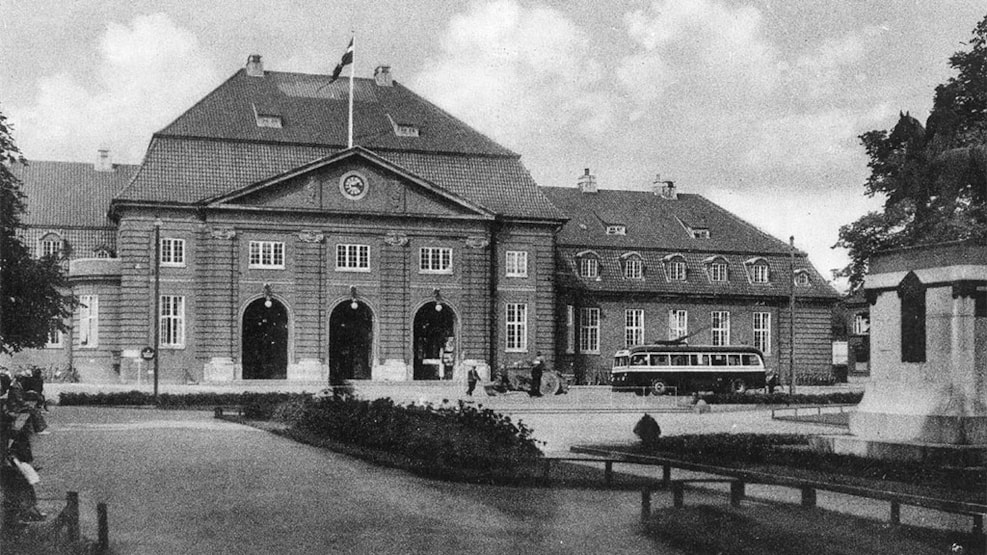 The Old Odense Train Station
The old railway station served as the city's railway station from 1914 until the late 90s. Many of the neo-baroque characteristics can be seen on the building. Notice, for example, the roof with copper gutters and dormers. Architect Heinrich Wenck is said to have been inspired by the main facade of Odense Castle. The station served as a hub for city buses, coaches, trains and taxis, which occasionally caused traffic chaos.
Throughout the 1980s, the desire for a larger and more functional railway station grew and in the mid-1990s, the old station was replaced by a new and modern multi-storey building with a library, cinema, restaurant, shops and several other functions under one roof.