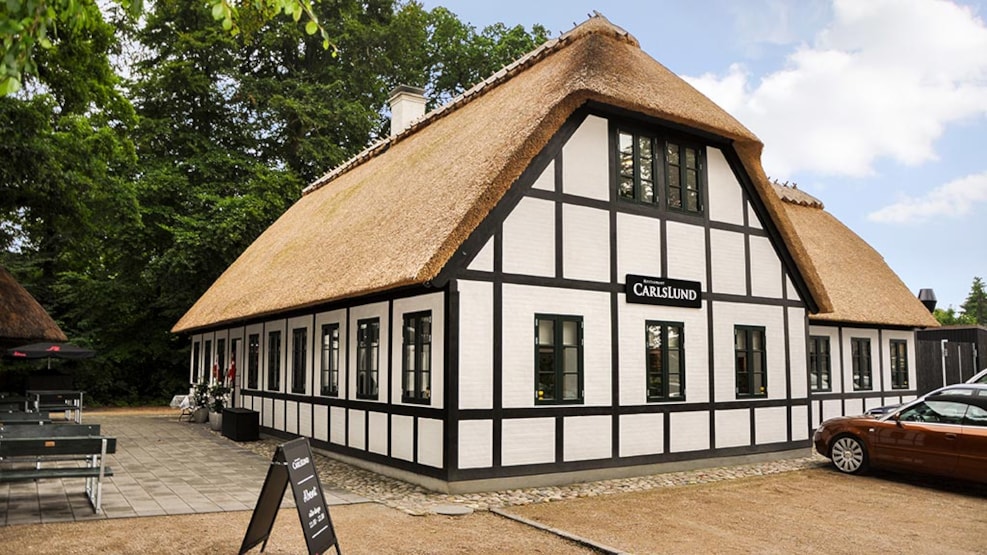 Restaurant Carlslund
The cuisine is traditionally Danish with dishes like tartelettes, roast pork with parsley sauce and their most famous - omelette with pork strips.
Carlslund burned on June 20, 2015 as a result of a set fire, but local private investors have rebuilt Carlslund with oak woodworking and thatched roof, making it almost identical to the burned building, but with improved facilities that meet today's standards.
Carlslund was built in 1871 by Chamberlain Chr. Benzon of Kristiansdal, the present Dalum Monastery. Carlslund is named after his son, Carl. At that time there were already several inns in Fruens Bøge Skov.
After the death of Chamberlain Benzon in 1875, the heirs sold the forest and the buildings that lay in the forest to Odense Municipality for 53,000 kroner. Since the construction in 1871, Carlslund has only had 7 hosts.