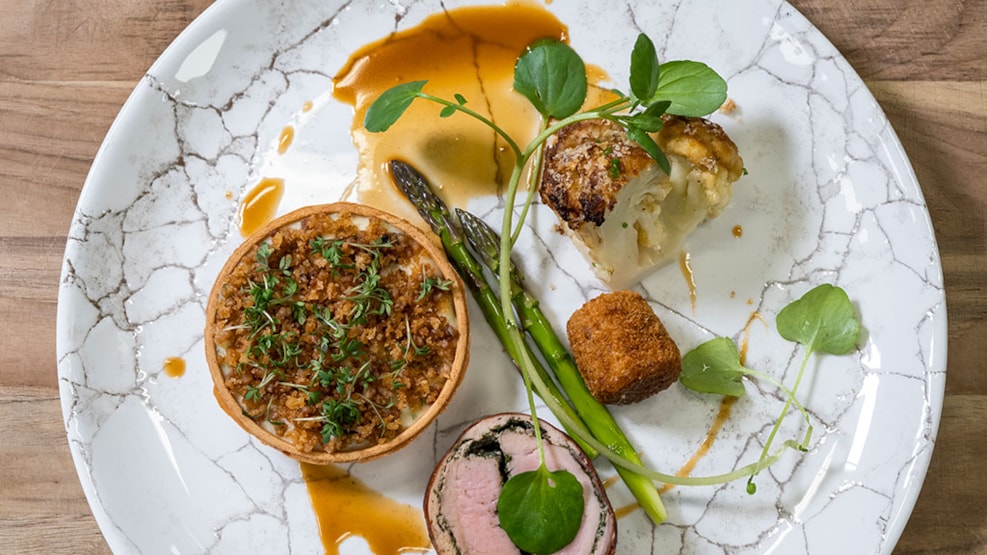 Restaurant Fionie
At Restaurant Fionie, you get traditional French cuisine made with the best Funen ingredients, creativity and love of food.
The restaurant is located on old apple orchard land, so it's only natural for us to put a special focus on Funen vegetables. We offer high quality at a reasonable price - and the meat on the plate is of course from some of the best producers on our green island. It's no coincidence that the restaurant is named "Fionie" - it means "Funen" in French. At Fionie you get food with care.
Stop by and try our á la carte menu with classic café dishes such as duck and pork rillette, smoked salmon, chicken burger, whole roasted plaice, confit de canard or steak with bearnaise. For dessert, you can choose between brownie, camembert frites or crème brûlée. You can also eat out with the little ones at Restaurant Fionie - they can choose from several dishes on the children's menu.
The restaurant is located at Odense Congress Centre with free and easy access to parking.