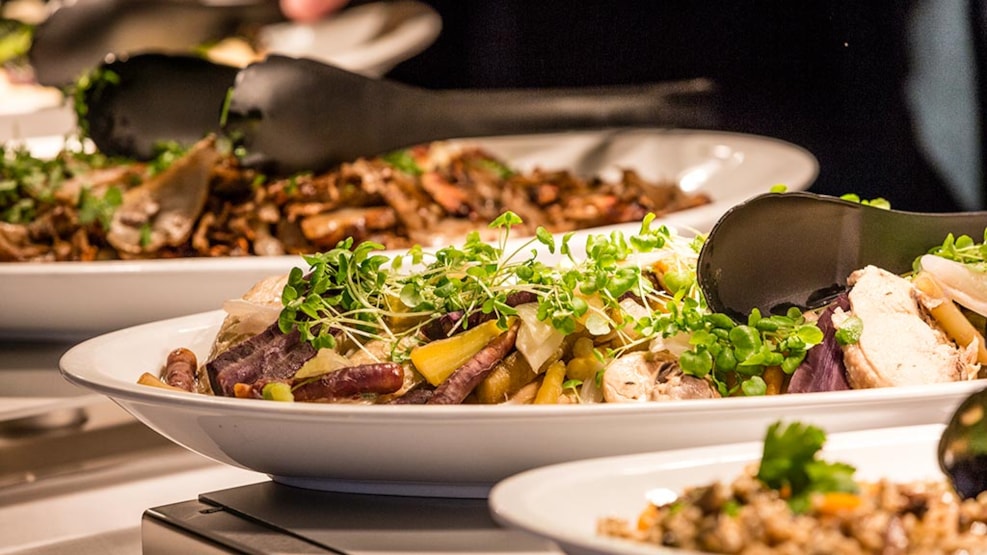 Restaurant Hans Christian
Sustainability is present everywhere at Hans Christian, even in the kitchen. They, for instance, repurpose leftover bread for new loaves and carefully tend to a 23-year-old sourdough starter. They prioritize using whole ingredients, including stalks for their purees. Moreover, they strive to source seasonal produce as locally as possible. Their organic meat comes from Grambogaard, and fresh fish is either from Strandby or the kitchen chef's own catch.
The wine list features several organic and biodynamic wines, and many guests appreciate their purity. Each wine on the menu is chosen based on the culinary offerings and the sommelier's understanding of the guests' preferences for grape varieties and brands.
Should you be fortunate enough to stay at the hotel, you can look forward to Comwell's breakfast buffet, which always features special local delicacies. Fyn is particularly renowned for its luscious brunsviger cake and smoked cheese with radishes, we hope you try it.