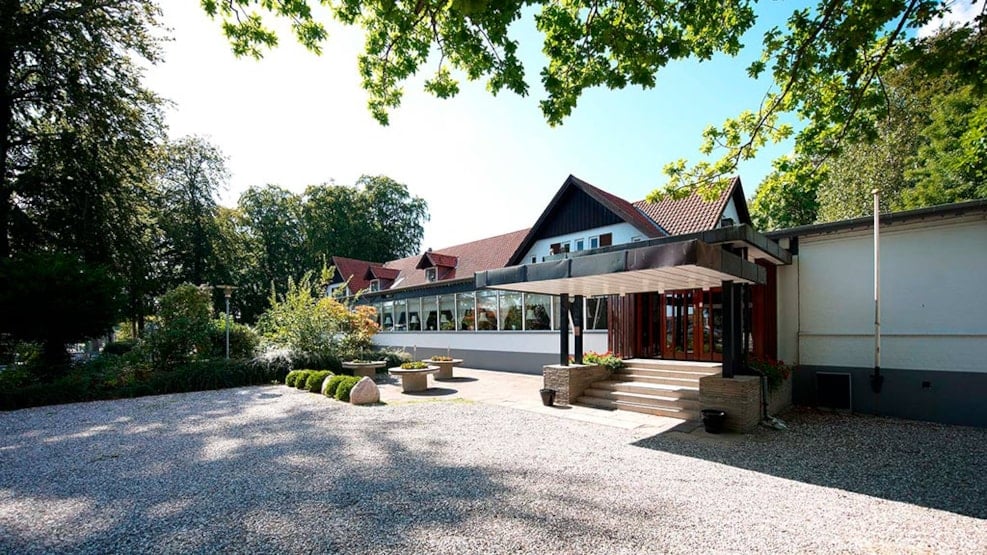 Restaurant Næsbyhoved Skov
Restaurant Næsbyhoved Skov is a traditional restaurant in the middle of Odense with a view of the forest, the sea and the harbour. Here in Næsbyhovedskoven, the staff greets you in quiet surroundings, with a warm atmosphere and a smiling staff.
If you are at one of the many vantage points at the Port of Odense, you can glimpse Restaurant Næsbyhoved Skov through the beautiful treetops in the summer. The forest is a beautiful backdrop all year round, newly sprouted in the spring and colourful in the fall. Our terrace offers a beautiful view over the water and the inner harbour's fusion of an old industrial marina and a modern meeting place for all of Odense.
We have proud traditions as the city's famous meeting place for generations of families, and our history goes back more than 100 years. Restaurateur Morten Hansen, who leases the restaurant, has pepped up the old eatery with full respect for the house's history.
We spoil you with high service, modern gastronomy, such as our 3-course menu of seasonal ingredients or the classic Danish lunch dishes, and everything you need to create the perfect setting for your experience here with us.
NOTE - We are closed for holidays in week 30