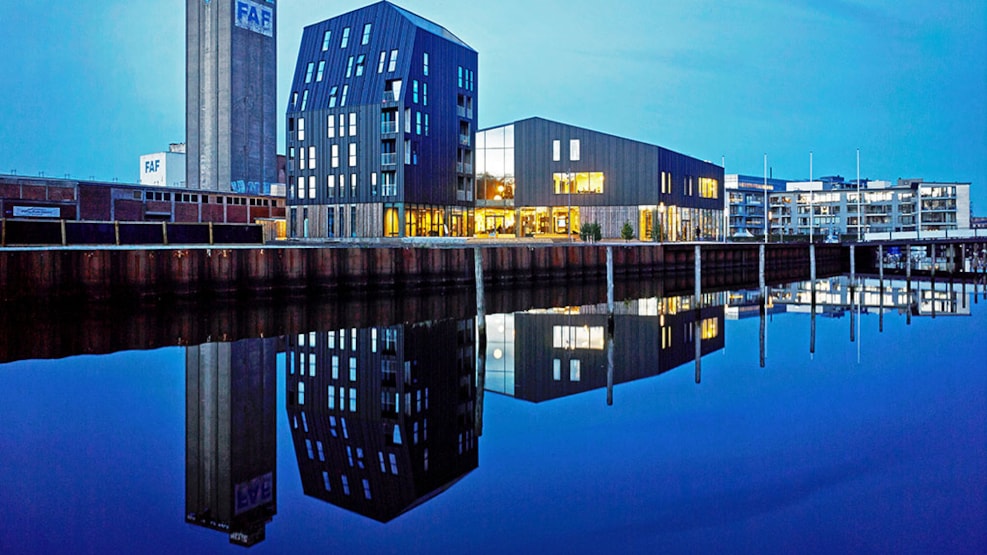 Restaurant Nordatlanten - Meetings
North Atlantic House & Restaurant North Atlantic
North Atlantic House at the Port of Odense is a culture house that embraces Faroese, Greenlandic and Icelandic institutions in Denmark, with exciting architecture, cultural events and youth housing for North Atlantic students.
In the North Atlantic House, you will also find Restaurant Nordatlanten. Restaurant Nordatlanten is a classic gourmet restaurant with a Nordic touch. Restaurant Nordatlanten appreciates the good ingredients and uses the herbs, fish and vegetables native to the North Atlantic countries. You can regularly find items such as reindeer lichen, sea buckthorn, Icelandic lamb, kvan and much more.
Restaurant Nordatlanten has rooms with standard AV equipment, including a projector/screen, flip-over, and blocks and pens for the participants.
There are different package solutions, so it is easy for you to choose catering etc. If the meeting packages do not suit your needs, we will tailor them to your wishes.
If you would like to include an activity break during your meeting, Restaurant Nordatlanten's neighbours offer mini-golf, indoor football, harbour swimming and sailing.
Restaurant Nordatlanten's is located on Byens Ø, on Odense harbour in Odense C, only a short walking distance over the city bridge to the train station or the pedestrian street.