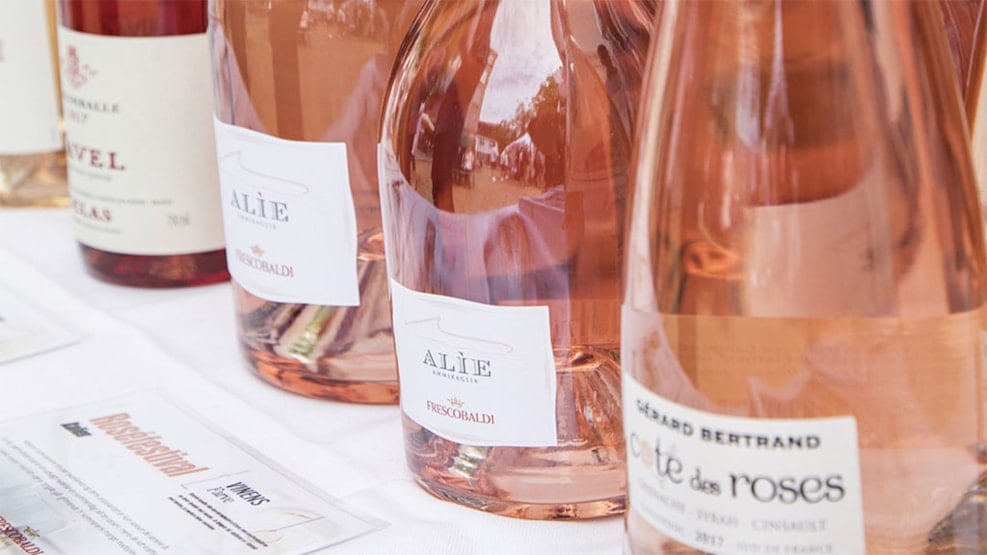 Rosé Wine Festival Odense
Odense's biggest rosé festival
Rosé Festival Odense is Odense's biggest and most pink rosé festival - and you're invited! The festival has existed since 2018 and has every year delivered a fantastic festival with lots of party-vibes, colours, great atmosphere, lots of rosé, delicious food and of course an after party with DJ. In 2022, the festival was sold out with 2000 guests, and the festival in 2023 will certainly be no exception.
What does the Rosé Festival offer?
When you buy a ticket to Rosé Festival Odense, the ticket includes 15 different kinds of rosé wines from various retailers. At the festival, you can also pre-order delicious tapas dishes, but you also have the opportunity to try the various food stalls at the festival.
Where can you find Rosé Festival Odense?
This year, Rosé Festival Odense takes place at Ansgar Anlæg - the green gem in Odense, where there is plenty of space for the rosé wine-loving guests to frolic under the green treetops. The programme for Rosé Festival Odense 2023 is this: The doors open at 10:30, after which wine will be served until 17:00. The winners of the 'Best wine' and 'Best rosé outfit' competitions will then be announced, followed by an after-party with a DJ. Here you can buy beer, wine, drinks, etc. until 22:00.