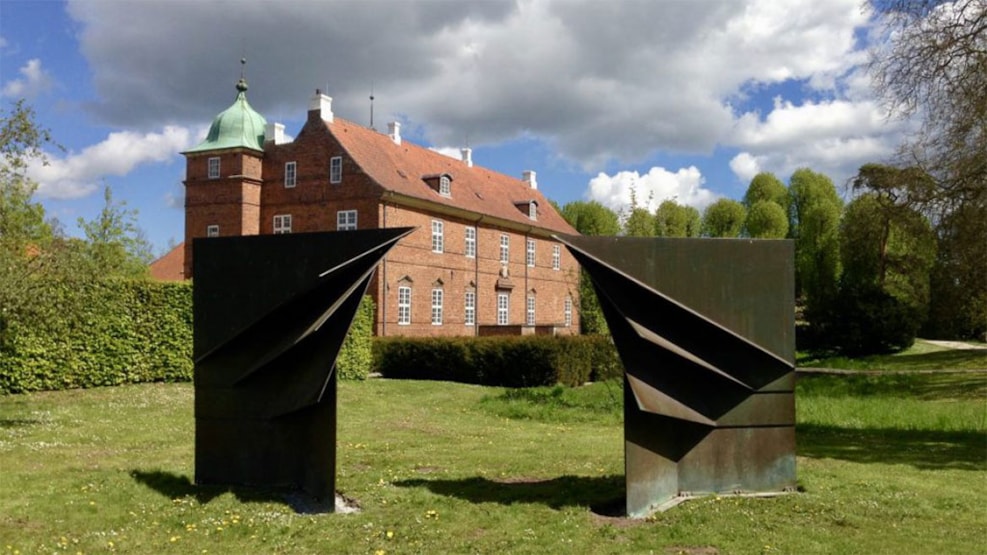 Sculpture Park Hollufgaard
Hollufgård sculpture park is open all year and offers many and varied art experiences outdoors. Please stop by and go for a relaxing walk in the beautiful, natural surroundings. The park itself is a fine example of a cultural and natural landscape with great diversity. New works are constantly emerging in the park as Danish and foreign guest artists visit every year.
The garden itself was originally a Renaissance style garden - in the 18th century it was modernized according to the style of the time. You can still get a glimpse of the romantic garden style today, among others the old linden alleys are intact and the Snail mound (built in 1760) which contained the manor's wine cellar can also still be seen.
Public Transport for Sculpture Park Hollufgaard:
Bus 22 dir. Tornbjerg