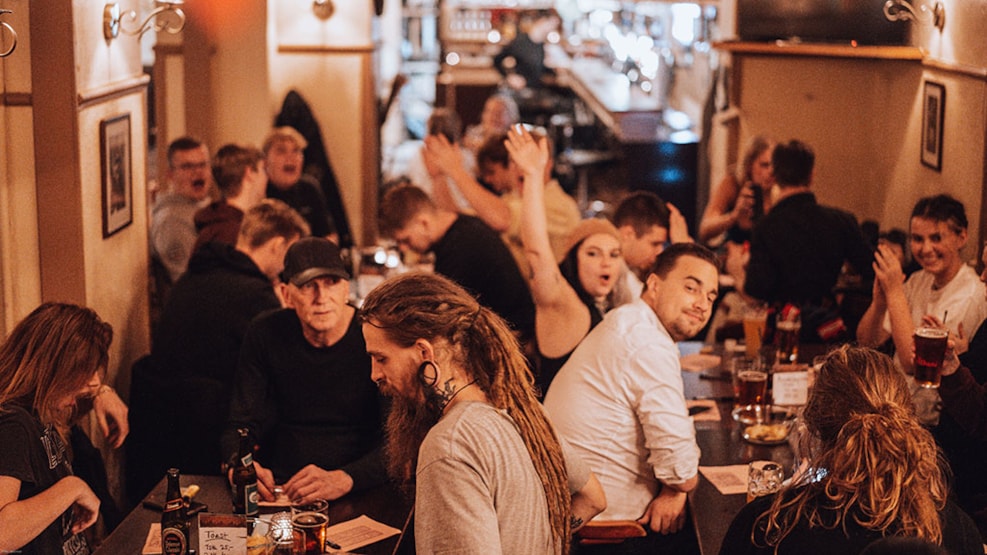 Sir Club Beer Bar
Sir Club, the city's cosiest beer bar, is located close to the city centre in Odense and has been the setting for many festive and cosy moments for more than 50 years.
At Sir Club, we focus on speciality beers and offer more than 100 different beers from different countries. Our knowledgeable and skilled bartenders are always ready to take you through our 27 taps and extensive beer list, ranging from traditional Trappist beers to the latest sour sours, so you're guaranteed a beer to suit your taste.
If you're not into beer, we also have a drinks menu that offers both classic cocktails as you know them and our own signature cocktails for those who want to try something new. At Sir Club, we endeavour to mix the old with the new, which is reflected in our drink selection, interior design and the varying groups of guests that come and go every day. We believe this creates a sociable and informal atmosphere where everyone feels welcome.
Quiz and Bingo
Every Monday from 20:00-22:00 there is Kviz, where you can win a variety of prizes, as well as on Wednesday, when we fire up a game of Bingo Banko with categories from 20:00-22:00.