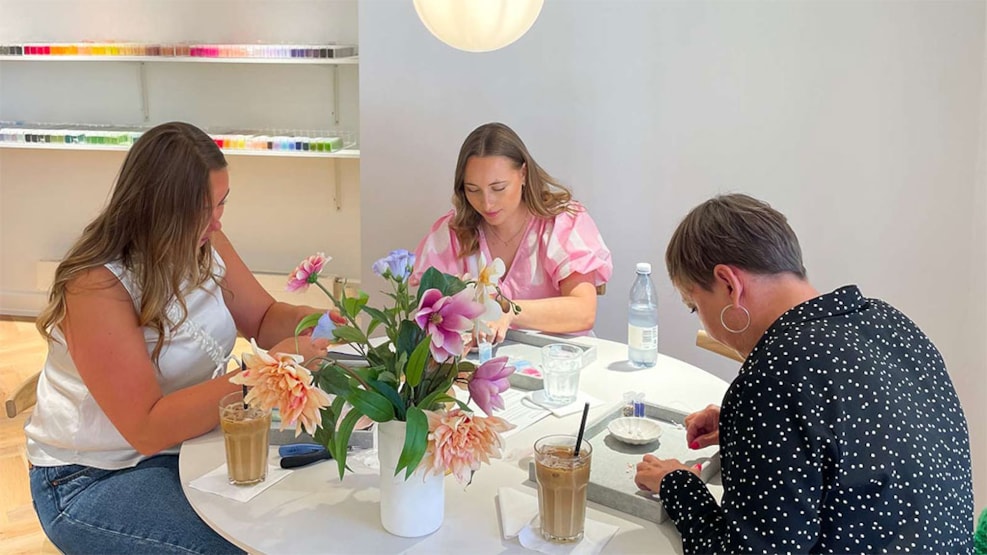 SMYKBAR Odense
Are you a maker with a creative streak? Do you love having fun making beautiful jewellery for you or your loved ones? Then you'll be excited to visit Smykbar in the cosy Vintapperstrædet in Odense.
SMYKBAR is a mix between a café and a creative workshop. Here you can design your own jewellery together with your favourite creative friends in cosy surroundings and in the company of good coffee/hot and cold drinks. There are no food/sandwiches on the menu, but there are sweet and savoury snacks at the bar.
There are plenty of beads and pendants to choose from and of course everything is nickel-free as our metal parts are either solid sterling silver or gold-plated sterling silver with 18 carat gold. You can make all kinds of jewellery from earrings to bracelets, necklaces and everything in between. The stones and other charms vary in price, quality and size and you can easily calculate the price of your final design before you start.
The concept is already available in Copenhagen and Aarhus and has quickly become popular as an activity for a cosy afternoon activity or perhaps as a nice addition to a bachelor party/fun afternoon with colleagues.