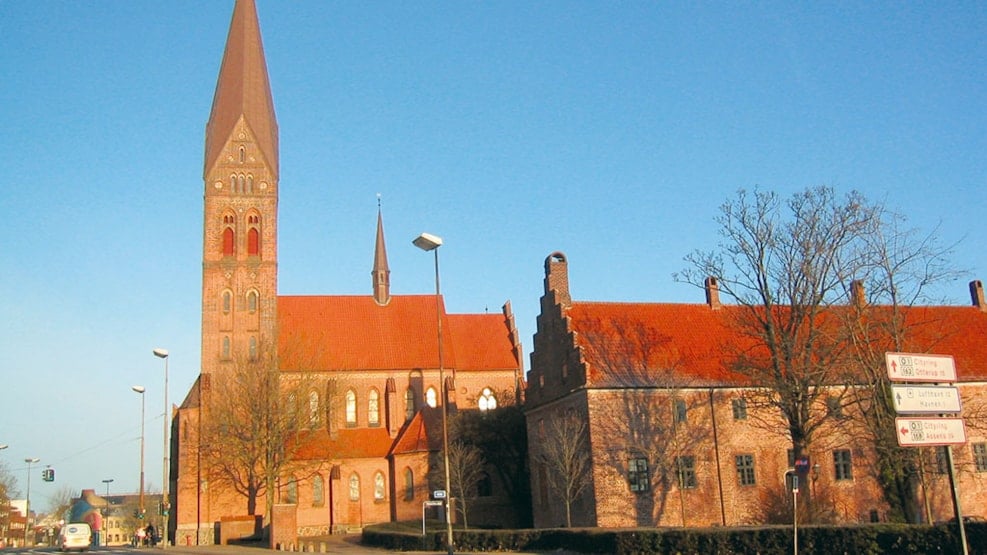 St. Alban's Church
St Albani's Church is the Catholic church in Odense and serves primarily immigrants from Poland and Germany, but also a large group of Vietnamese Catholics who live here. Today's Albani Church is not the medieval church where King Canute was murdered in 1086. That church was located halfway between today's St Albani's Church and Odense Cathedral, which replaced the old church when it was demolished around 1540.
The church is a neo-Gothic church with a 54-metre high tower. The building was designed by the German architect Ludwig Schneider from Breslau. The stained glass windows were created by Georg Schneider from Regensburg in Bavaria. The organ was built by the Rieger brothers from Jägerndorf in Austrian Silesia and the altarpiece, carved in wood, was created in 1908 by Konrad Martiner from Sankt Ulrich in Tyrol. The church's 4 bells were made in Germany.
A list of services can be found on the website.