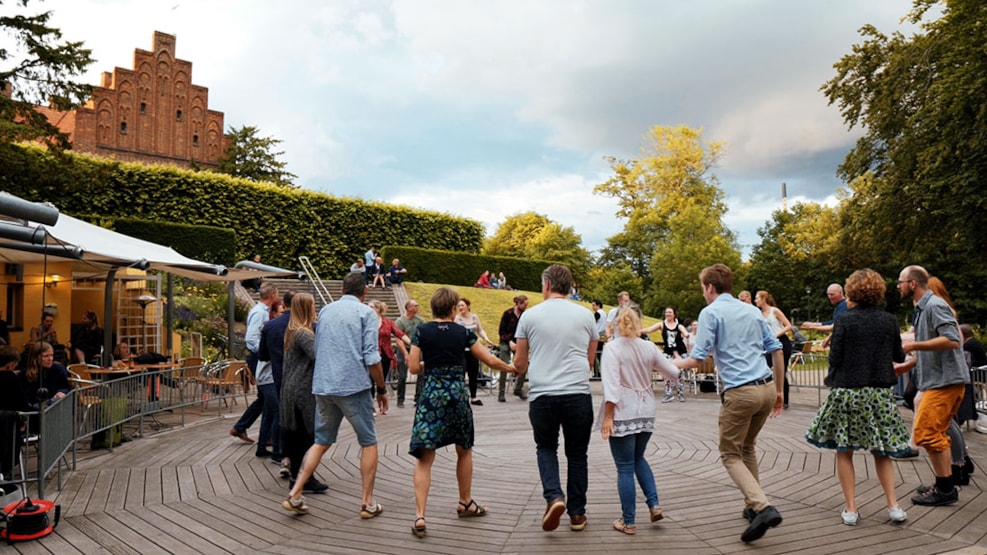 Summer Dancing in the Park
Summer dancing is one of Odense's favourite summer traditions. A number of the city's dance organisations turn up to teach beginners as well as more experienced dancers, so everyone can take part. The small café in the fairytale garden is the perfect setting for a cosy evening of music and dance in green surroundings, and you can finish off with a cold drink or a cup of coffee.
During the summer, different genres are alternated, such as tango, line dancing, salsa, etc. Let yourself be surprised or check the programme on the website.