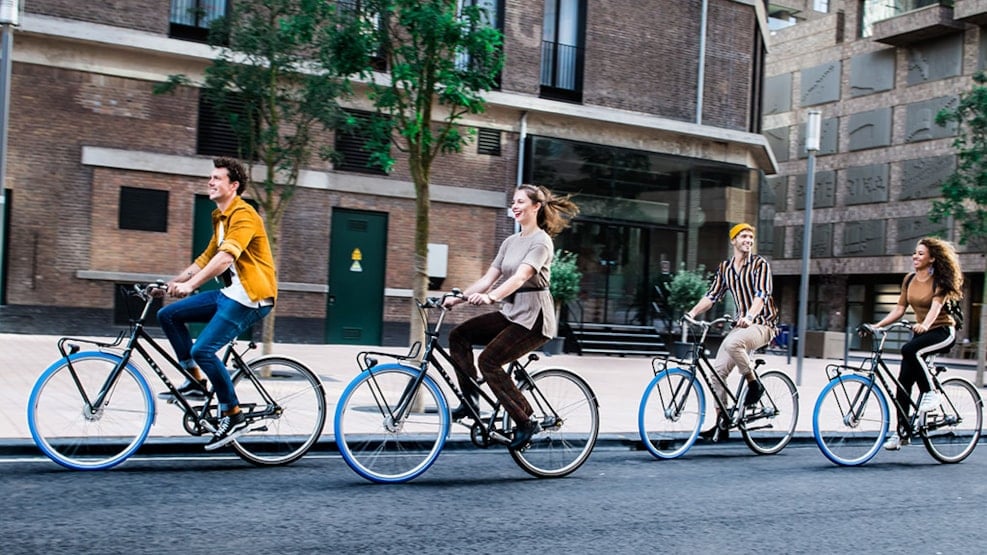 Swapfiets Odense
The Idea:
You get a bike with the iconic blue front wheel
We repair your bike when and where you want within 24 hours
No deposit. You rent the bike for a month at a time, but you can return the bike after a couple of days if that is all you need - and it is still cheaper than conventional bike hire offers.
Swapfiets promises:
Your Swapfiets bike is always ready and in order (or we fix it)
Life time guarantee - as long as you have an active subscription, we maintain and repair your bike.
In person service during shop hours and call service from 8 am to 10 pm.

In Odense your Swapfiets costs 175 DKK per month for a city bike with 7 gears and foot & hand brakes.