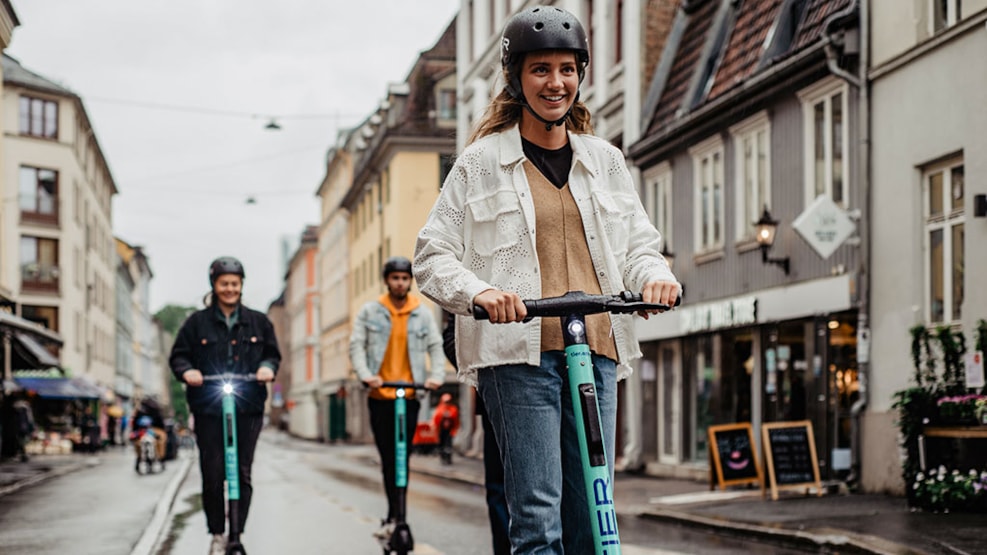 TIER Electric Scooters
TIER provides a more sustainable, convenient and fun way of moving around the city. Ride through Odense independently and at your own pace. Get easily from A to B, discover the beauty of the city and a whole new way of commuting! Download the TIER app and use the code TIERODE to get your first ride for free.
Everything you need to know in order to start using one of TIERs electric scooters, including how to find an electric scooter around the city, as well as reading about how to use one safely, - can be found in the TIER app. The app is available for download on the Android Play Store or the Apple App Store, on your mobile or tablet.
Since January 2020, TIER has been completely climate neutral. They have achieved this by reducing greenhouse gases in connection with charging, production and transport of their electric scooters. If you would like to read more about their path to becoming climate neutral, please visit their website.
Using TIER electric scooters is not free, the price is time-based and can be seen in the TIER app prior to usage.