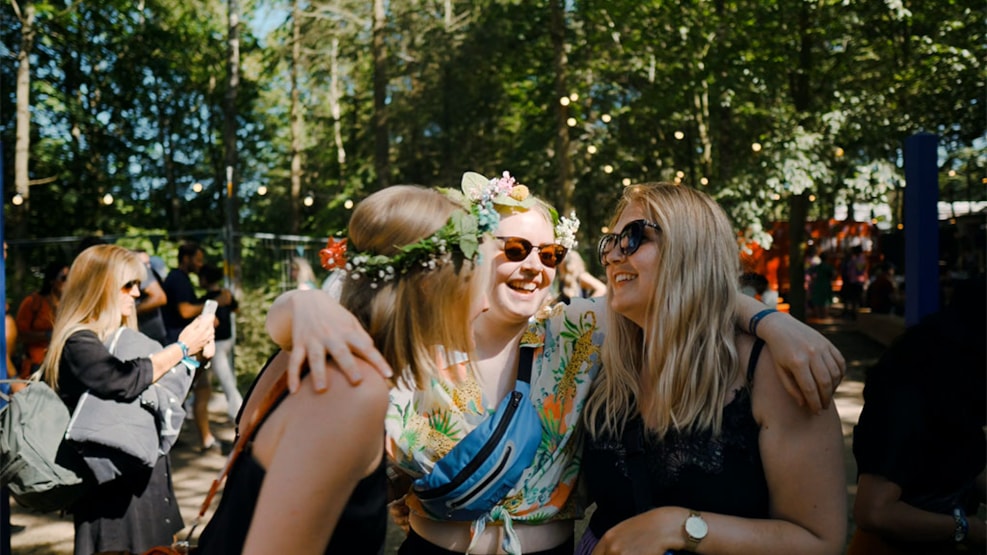 Tinderbox Music Festival in Odense
Odense is buzzing with parties and good humour when it's time for the Tinderbox music festival at the end of June. In 2023 you can experience The Minds of 99, Dean Lewis, George Ezra, Jada, Lukas Graham, Maroon 5, Nik & Jay, Red Hot Chili Peppers and Tobias Rahim and many more. See you in Tusindårsskoven :)
Tinderbox in Odense is one of Denmark's biggest music festivals, with an ambitious programme of international and national stars celebrating the best in pop, rock, indie and urban music, not to mention electronic music blaring from the speakers of the explosive electronic stage, Magicbox.
The festival is held in the Tusindårsskoven nature reserve in western Odense, and the walk from the city centre to the festival site has already become a Tinderbox tradition.
Over the years, the festival has renewed itself with new initiatives and traditions, such as TB Comedy, a sustainability festival, a nostalgic 90s party in the Groove box, the view from the Ferris wheel and Champagnebakken or the idyllic Moonshine and local culinary experiences in a class of their own.
Accommodation
Be aware that it can be really difficult to find accommodation in Odense during the festival, so book well in advance or take advantage of one of the alternative accommodation options such as camping at Dyrskuepladsen.
Transport
As mentioned, many people walk or cycle to the festival site, but most years shuttle buses have been available from the train station directly to the Millennium Forest.