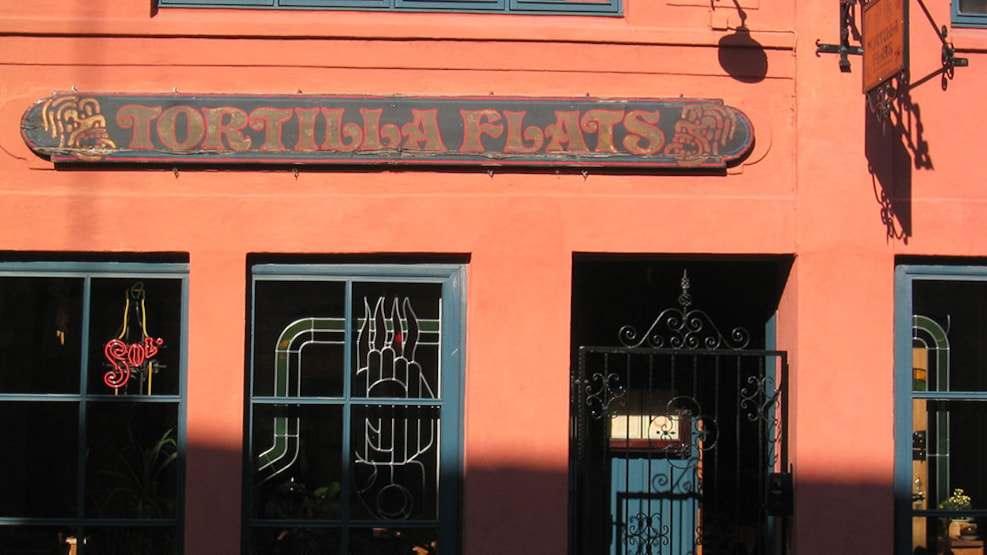 Tortilla Flats - Mexican restaurant
Go to the restaurant Tortilla Flats and get the full Mexican experience. In the cozy environment, you will get all Mexican courses and drinks suitable for the unique and authentic atmosphere.
A Mexican restaurant
Tortilla Flats is a cozy restaurant where you can go and eat good Mexican food. Tortilla Flats specializes in food from the Northwestern of Mexico where the restaurant imports most of their products. The restaurant also tries to cover other areas of Mexico to get as far around the Mexican cuisine as possible. The restaurant is based on ancient food traditions, which Tortilla Flats would like to show their guests.  
The Mexican culture
The Mexican culture is based on astrology, architecture, and gastronomy. The gastronomy and the traditional food are exactly what Tortilla Flats would like to show their guests. The served food has its origin in the Indian culture where the experience in the restaurant is combined with the special surroundings that the restaurant holds. Mexico was once a giant empire where the borders of the country went far beyond of the Mexican borders that we know today. Therefore, Tortilla Flats' kitchen holds this traditional food culture in check.
The traditional food
At Tortilla Flats you can get both a la carte and a buffet that contains everything from nachos to ceviche to Mexican meatballs. The cozy and Mexican atmosphere contributes to a great experience which is underlined by the Mexican-authentic food. Furthermore, you can get what they call "combinaciones" at Tortilla Flats which is a combination of various courses. Like that, you will get a taste of more on the menu and so saying a bigger taste of the Mexican cuisine. Additionally, there are several exciting desserts like maracuya ice cream, flan, and many more.
Drinks and cocktails
To spice the restaurant visit up, you can enjoy various drinks and cocktails – some you may know and some you may not know. You can enjoy drinks and cocktails such as el mulato and angre del diablo. So, if you want to try out a delicious and authentic restaurant, you must visit Tortilla Flats and get an experience in a place that contains the atmosphere and culture of traditional Mexican cuisine.