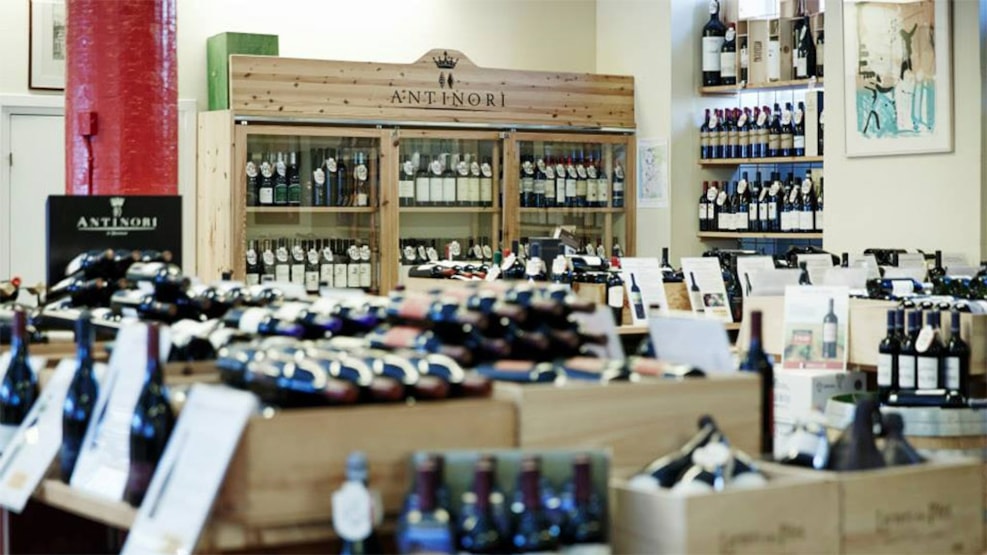 Vinens Verden - Wine Shop
Vinens Verden, Slotsgade, opened in early 1994 and is today known as a good and reliable supplier to quality-conscious consumers and business customers. On their website www.godevine.dk, they present a number of well-known names and exciting news. In the shop, you will find wines from e.g. Champagne Duval-Leroy, Josmeyer, Heartland, Gut Hermannsberg in Nahe and Bachey-Legros in Burgundy.
Strong traditions
Vinens Verden has always focused on good producers - one of the most important prerequisites for their success. They choose manufacturers internationally recognized for high quality for the price. The goal is to ensure that Vinens Verden continues to have some of the lowest costs per bottle. Their unpretentious atmosphere and excellent service combined with their focus on price make the store a local favourite. Here you are always welcome to ask for help choosing the best wine for your purpose and budget.
Find Vinens Verden
You will find the shop in Slotsgade, opposite First Hotel Grand and close to the primary pedestrian street in Odense, Vestergade.
Just nearby
Close by are plenty of cafés, wine bars, restaurants and the like. Go north and you will hit the King's Garden, the City Bridge and Odense Train Station. If you are looking for more wine shops, you can follow Slotsgade to Nørregade and visit Bichel Vine.