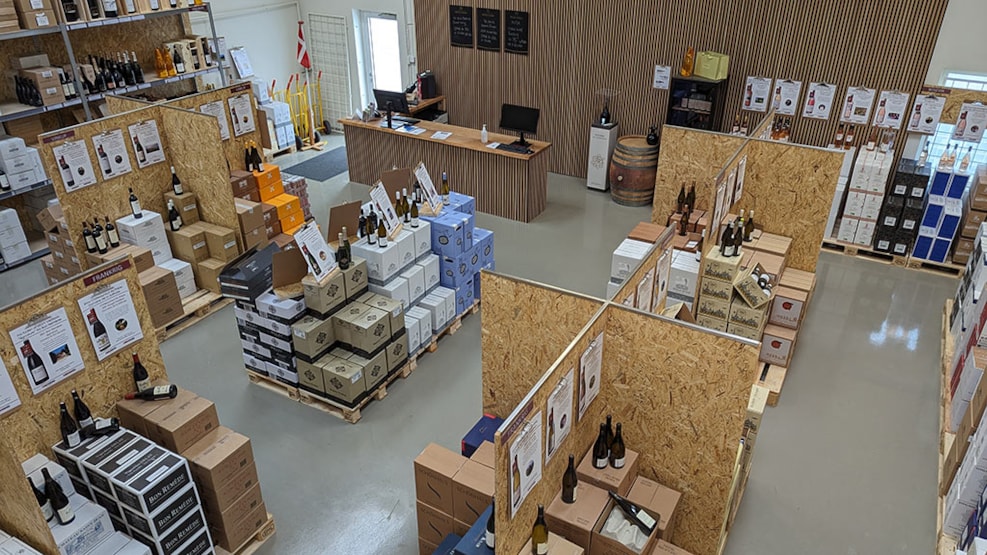 Vinens Verden Wine Shop
Vinens Verden
Vinens Verden A/S is a solid Odense wine importer that trades with wine merchants and restaurants across the country, as well as with businesses and private individuals locally in Odense.
The driving force is a great deal of passion for good wine, and the business idea from day one has been to import wines that offer top quality for the price. We import from some of the best wine growers and producers in the world."
The wine shop at Hestehaven
In the wine shop at Hestehaven you will find a wide selection of Vinens Verden wines, including your favourites from Duval-Leroy, Normand, Bachey-Legros, Josmeyer, Seghesio, Villa Maria, Glaetzer, Villa Wolf, Gut Hermannsberg, Château Régusse, Tenuta Ulisse and many more. The assortment in the shop will constantly change, but you will always be able to find our most popular wines (min. 200 different wines) there. In addition, there will be extra discounted wines where the quantities are small and you can get an extra bargain.
Visit us at Hestehaven 21 e, 5260 Odense S, where we are open every weekday 11.00 - 17.00.