The Colourful
Photo:
Simone Stæhr Keller
In the old town centre around H.C. Andersen's House you'll find lots of small pastel-coloured houses. The old cobblestone streets are filled with small townhouses in all colours of the rainbow and a romantic atmosphere of the "old days", especially in the summer when the hollyhocks bloom.
Paaskestræde
Paaskestræde is one of Odense's most iconic little streets. Filled with old, tiny, pastel-coloured townhouses, it leads down to the River Odense and Hans Christian Andersen's mother's washing site, where the poet's mother worked as a washerwoman.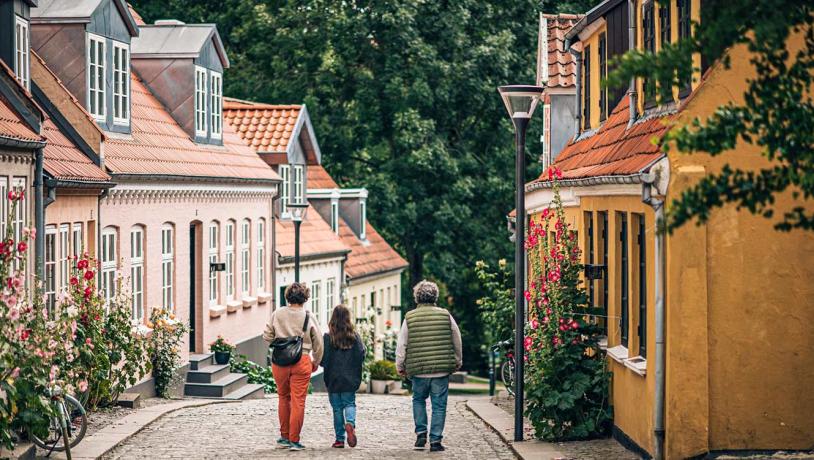 Photo:Andreas Bastiansen
Bangs Boder
Small alleyway near Hans Christian Andersen's House in Odense's old neighbourhood. Bangs Boder is the epitome of colourful architecture, soul and charm
Hans Jensens Stræde
Hans Jensens Stræde is located in the old town and is one of the small, colourful neighbourhoods where Hans Christian Andersen lived in his time. It's also in this street that you'll find his birthplace, which is connected to Hans Christian Andersen's House.
Gerthasminde
Also known as the English Quarter - and the neighbourhood in Odense with the largest concentration of houses worthy of preservation. Take a walk among impressive, colourful and unusual architecture - and remember to look up. Many of the houses have very special details at roof height.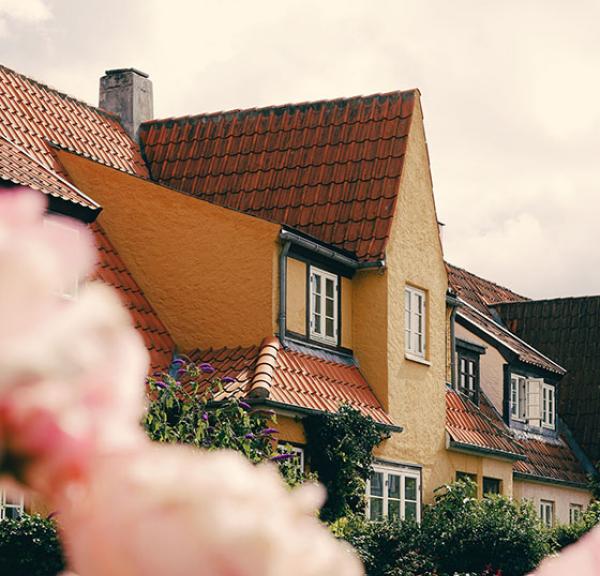 Photo: Anja Panduro