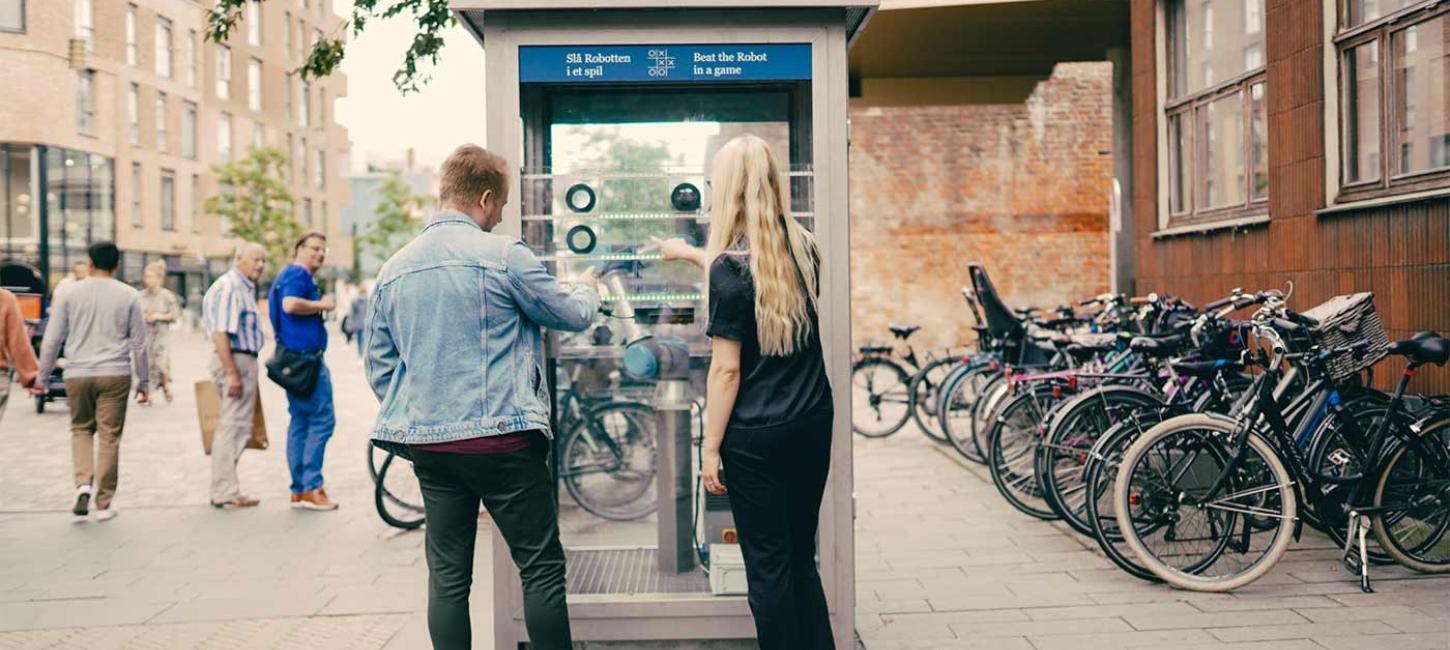 Can you beat Odense's interactive robot?
If you have an inner techie and also a competitive streak, then Odense's interactive robot will undoubtedly be a hit. The robot has a so-called 'cobot arm' installed in the centre, which you can compete against in various familiar games.
On each side of the glass house around the cobot, two touchscreens are installed that allow you to interact with the robot. It's fun for both children and adults and a very popular gimmick in the cityscape.  
The interactive robot is usually placed outside Vestergade 1 in the pedestrian street, but it is lent out for events and special occasions in the city, including robot conferences, sports events and the like.  
Odense's ambition is for the city's robot environment to be visible in the cityscape so that both citizens and visitors can experience the robots up close. A large part of the city's growth is created through the robotics industry, and the focus on Odense as the World's Best Robot City is also an integral part of the city strategy, including the work to bring robots into the city.
Photo:Anja Panduro
With this in mind, the city has also invested in five Service Robots that help visitors find their way around the city's five largest public workplaces. If you want to experience them, you can visit Odense City Hall, which is also a beautiful architectural building with an interesting historical perspective.  
Odense also has its own Robot & Science Culture Festival, which every year gives +10,000 visitors a unique insight into the city's unique robot environment and where you can experience and explore robots and technology.