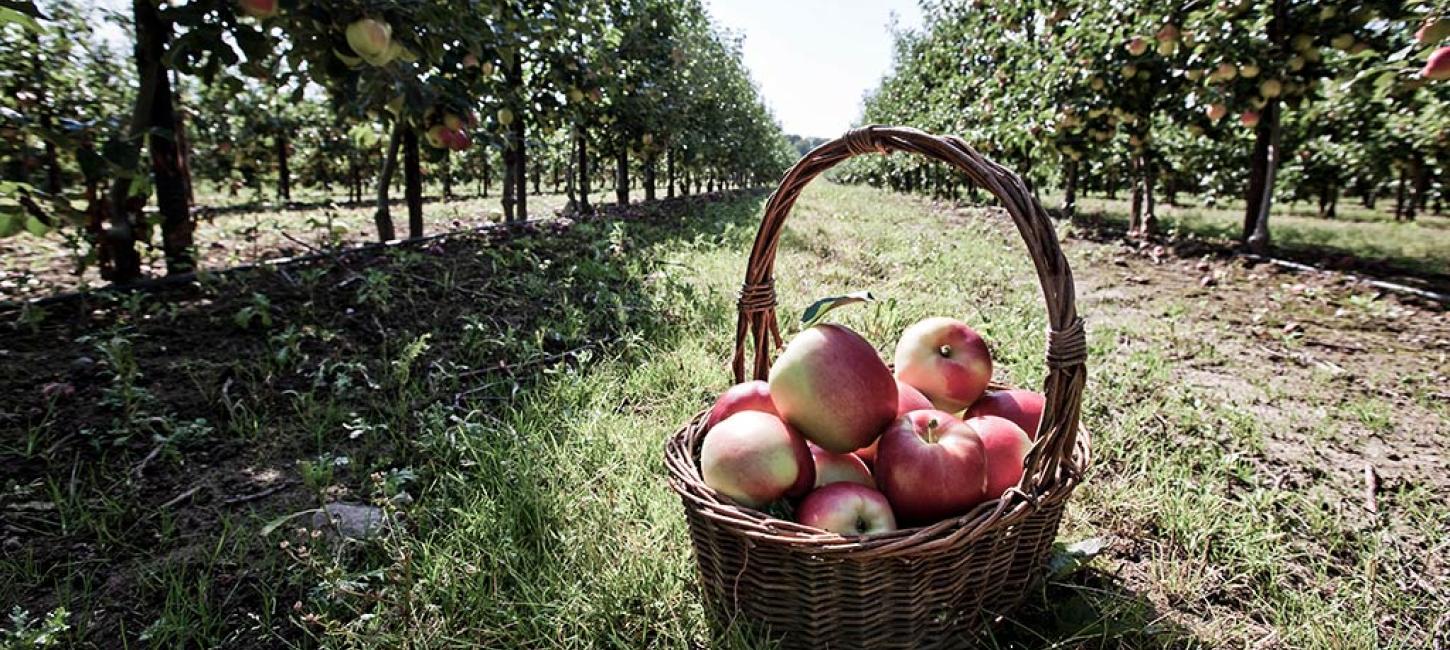 Farm Shops on Fyn
Fyn, located in the heart of Demark, is known as Denmark's garden with lots of orchards, fields and forest. Traditions in agriculture and horticulture, fresh ingredients and ecology are paramount and you can experience this up close at the island's unique local farm shops.
Løgismose Mejeriudsalg (Dairy Shop)
Taste, attitude and craftsmanship. These are three essential keywords that Løgismose base their business on. This is reflected i.a. in their delicious specialties sold in their dairy shop in Broby, where you will find a large selection of cheeses, wines and delicacies. So if you have not yet tasted the Funen delicacy smoked cheese, then the opportunity presents itself here, where it can always be bought freshly smoked. You can also let the skilled staff guide you through a myriad of tasty wines or treat yourself to organic chocolate from Summerbird.
https://smagenaffyn.dk/loegismose
De Fynske Gårde (The Funen Farms)
If you care about quality and animal welfare, then you should let the trip go past De Fynske Gårde. Here the animals graze in the summer and in loose housing in the winter and get primarily feed from the farms' own fields. The tender tasty meat is always of high quality and you can find it in a number of Funen restaurants. Of course you also have the opportunity to shop in the farm shop located in Morud, a little outside Odense, you can for example get something delicious for the grill and even get delicious recipes with how to prepare the meat to perfection,
https://smagenaffyn.dk/de-fynske-gaarde
Nybro orchard
Who doesn't love freshly squeezed juice? At Nybro Frugtplantage near Kerteminde, everything is grown and hand-picked and the juice is produced at the plantation's own cider mill. The plantation is located in the most beautiful landscape and very close to the water. In the associated farm shop, you have the opportunity to taste the different apple juice varieties, which i.a. is apple juice with black currants and apple juice with elderflower. You can also pick fruit in the plantation or go on a tour. In addition, the farm shop offers many other delicious items, such as jams, honey and various fruits.
https://smagenaffyn.dk/nybro-frugtplantage
If you want more knowledge and inspiration about more Funen farm shops, this page is where to go