Why should you play golf in Odense?
Are you into golf in the morning and good food, as well as unique cultural offerings in the evening? Then you should consider a trip to Odense, which with several top-class courses at a short distance from the center, as well as world-class attractions, offers unforgettable experiences both on and off the course.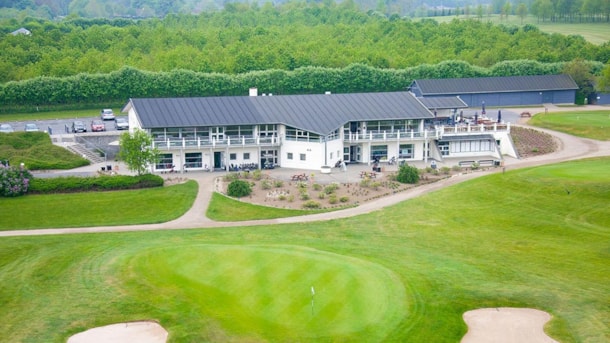 Odense Fairy Tale Golf
This interesting 27-hole course lies in a varied terrain and is laid out in 3 x 9 holes for Pay & Play, all starting and ending at the club house.

Extremely beautiful area - only a few minutes from Ode...
Why should you play golf?
Golf is a great mix of nature experiences, (moderate) exercise and enjoyable socializing with friends. Fresh air and birdsong mixed in with a bit of friendly competition and usually some good laughs :)
How do I learn to play golf?
Contact a golf club in your area, they almost always have some introductory offers, golf coaches and more. Then you can test if it is for you before investing in too much equipment.
What is the 19th hole?
The 19th hole is where you grab a beer or a cocktail with your friends after the game. This is where the number of balls ended up in the sand, who never found his golf balls again, etc.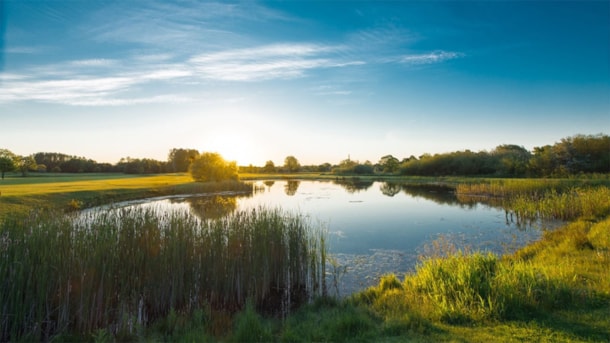 Odense Golfklub
Photo: Odense Golfklub
Odense Golf Club
18-hole golf course characterised by large surrounding woodlands, lakes, rivers and strategically placed bunkers that require skill and cunning to avoid.

Scenic beauty second to none with rich wildlif...
What does handicap mean in golf?
Each lane has an optimal number of strokes. The handicap is the number of extra strokes a player needs to get around the field. Some holes are harder than others and cause a greater or lesser handicap. In this way, the players can compare their handicaps and thus play with someone who is approx. same level as themselves.
What is Greenfee?
Green fees are the fees you pay to use a golf course.
What is pay and play?
Pay & Play is the term for the courses where you do not need to be a member to play. Here you can just book time on the course and pay a green fee.
VisitOdense © 2023
English