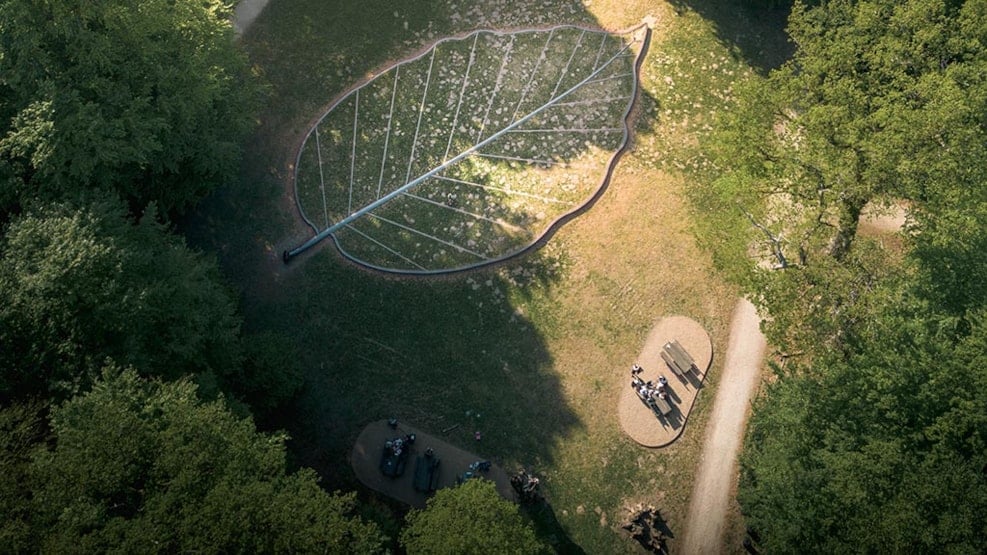 Fruens Bøge Skov (Woodland)
Fruens Bøge Skov (Beech Wood Forest) is a woodland park by the river. It originally belonged to Christiansdal Manor, but was purchased by Odense Municipality in 1875.
Already at the beginning of the 19th century, the local upper middle classes went on outings and picnics in Fruens Bøge Skov. Only powerful and rich locals were allowed to go there, and they even founded a "Forest Society" in order to go on picnics and hold dances at the restaurant Skovhuset.
Towards the end of the century, steam boats began sailing on the river, and it became fashionable to go on outings to the now five restaurants and the dance pavilion. Today only one of the original restaurants exists - Carlslund at Fruens Bøge Station - but you can still see traces of the other buildings.
It is still popular to go to Fruens Bøge on weekends, by boat or by foot following the river. For many locals it's become a tradition to go on Aafarten (the river boats) and have ice cream by the lake near the end station.
Nearby is also the open air museum, The Funen Village, with original 18th and 19th century houses from the entire island. During the summer months the village is buzzing with activity as volunteers work in the houses and workshops. The village also boasts a White Guide Restaurant in one of the old houses, Sortebro Kro.
Fruens Bøge Skov also has a big playground and an open area called Engen (The Meadow), which is where the locals go to celebrate Midsummer Solstice every year with a big bonfire, music and speeches.