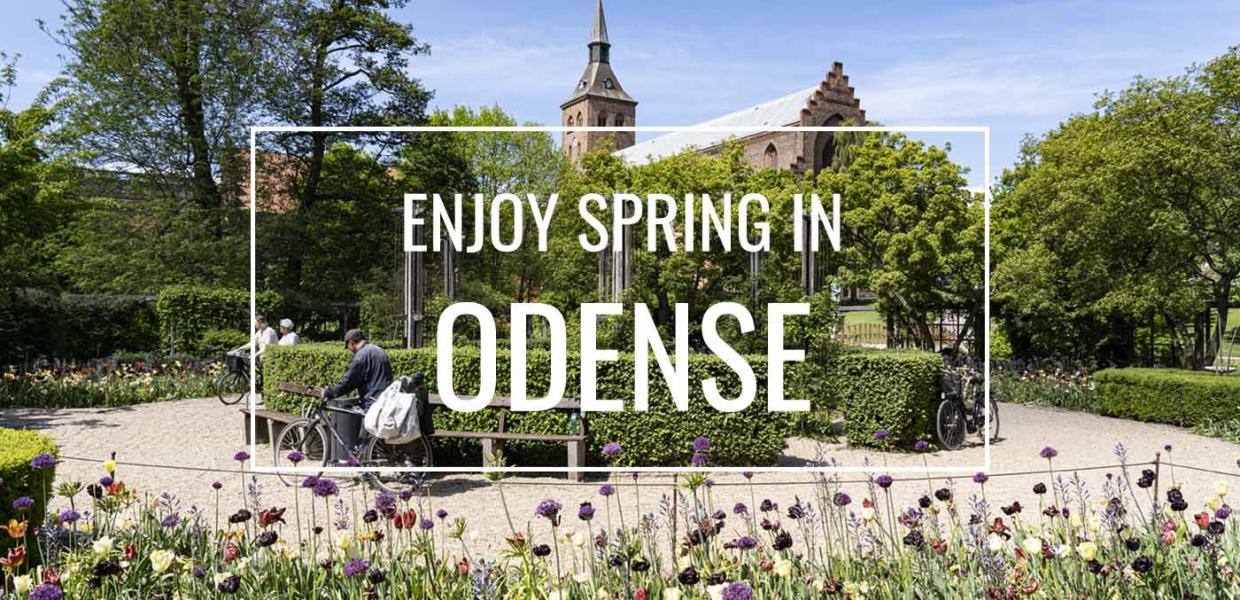 Photo:Johan Joensen
Spring is finally here, optimism is spreading, buds are popping out and the sun is back. If you're looking for an extended weekend or maybe more, take a look at what Odense has to offer this spring and Easter.
Enjoy the fresh spring air
After a long, wet and gray winter, it is great to get out and enjoy fresh air, the smell of grass, budding trees and warm soil, the sound of the ducks in the river and the taste of the first ice cream of the year.
Watch the video "Spring in Odense"
More inspiration
Odense is a lovely city to visit, not only in the spring. Here are some of the things you can experience in Odense all year round.