City Districts
Photo:
Thomas Mørkeberg
&
Rico Feldfoss
Odense's charming quarters
Odense offers many different neighbourhoods where you have plenty of opportunities to explore the vibrant city life and enjoy the green oases.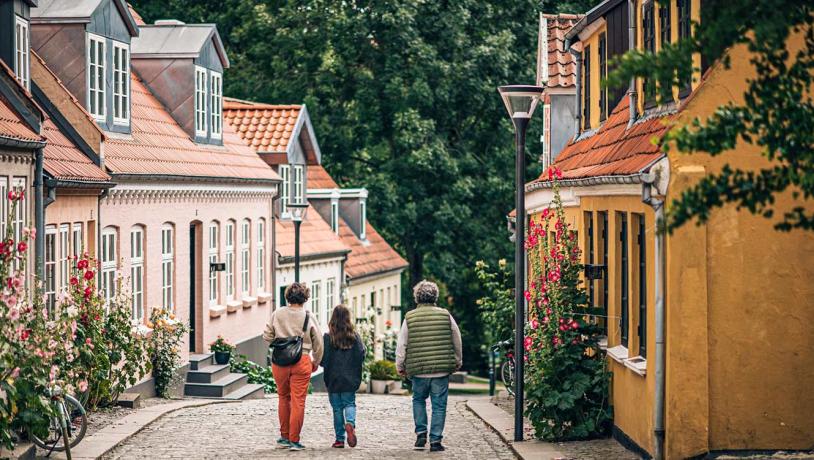 Photo: Andreas Bastiansen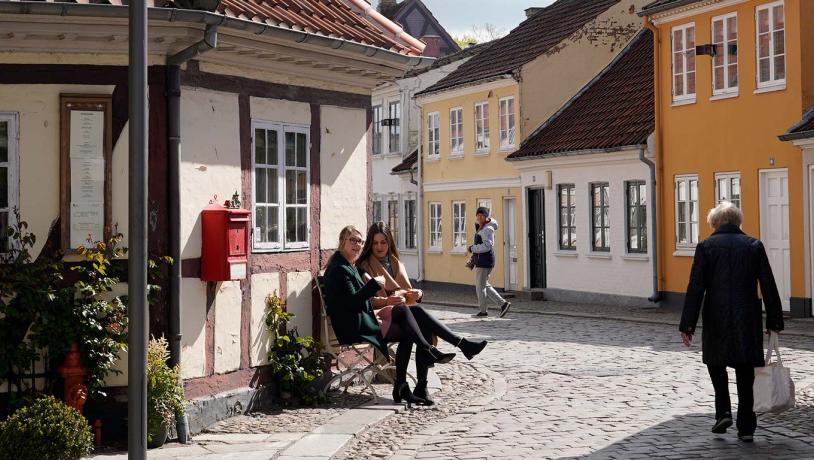 Photo: Johan Joensen
Start your tour in Odense's historic district with its cosy cobbled streets, quirky half-timbered facades and a wealth of wonderful shops, restaurants and museums. This is the original part of the city and also where prominent citizens such as Hans Christian Andersen and Oluf Bager (local business man) strolled around a very long time ago.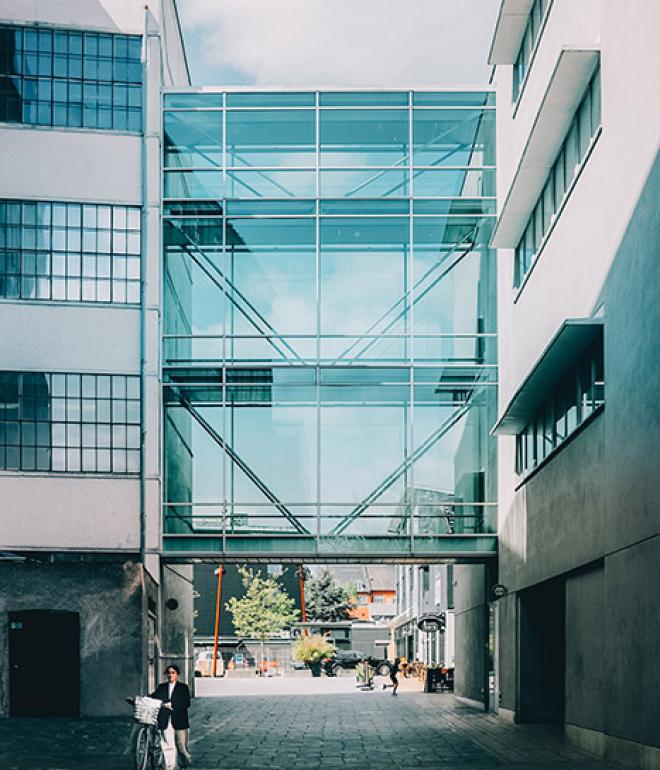 Photo: Søren Brønserud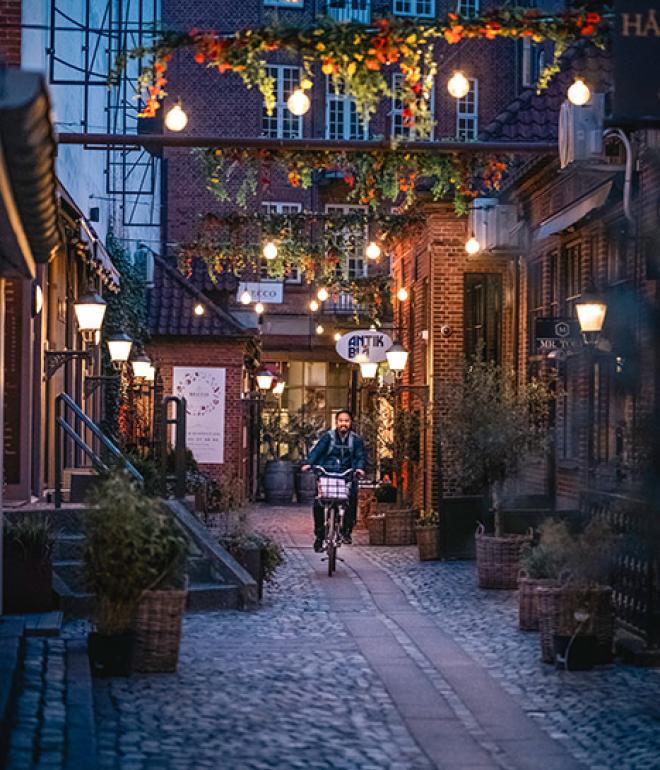 Photo: Benjamin Dalby
From there you can head to the Latin Quarter, an authentic oasis in the centre of the city. In the heart of the Latin Quarter is the old industrial building Brandts Clothing Mill, where you can immerse yourself in a world of art at the Brandts Art Museum, explore the exciting speciality shops and be tempted and pampered at the many eateries.
Just two kilometres from the Latin Quarter, you'll find the Port of Odense, which has undergone a wonderful transformation from an industrial port to a fashionable residential area with harbour baths, restaurants and sports grounds. You must experience this before travelling on to another favourite retreat in the southern part of the city - Fruens Bøge. Once upon a time, picnics here were reserved for the upper middle classes, but nowadays everyone can soak up the greenery, have lunch on the forest floor, enjoy the view of the forest lake and devour old-fashioned ice cream cones.