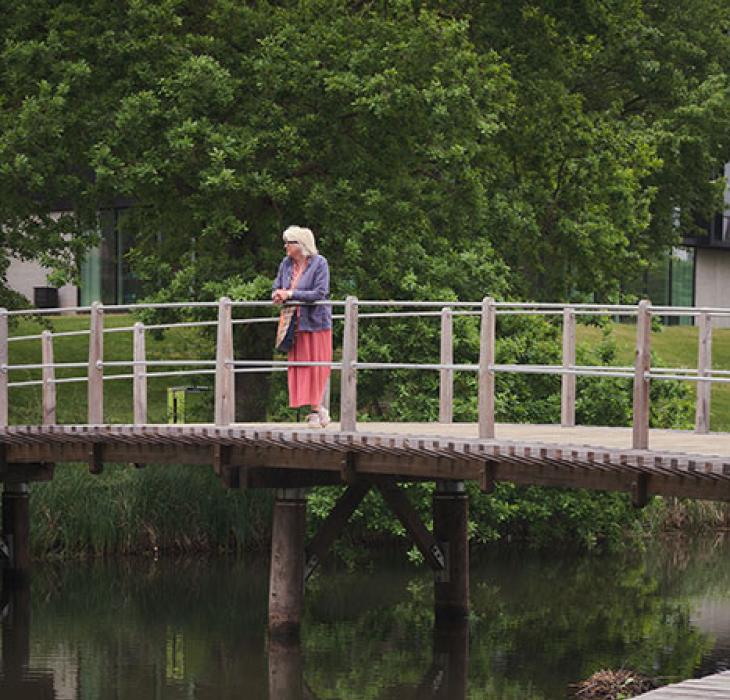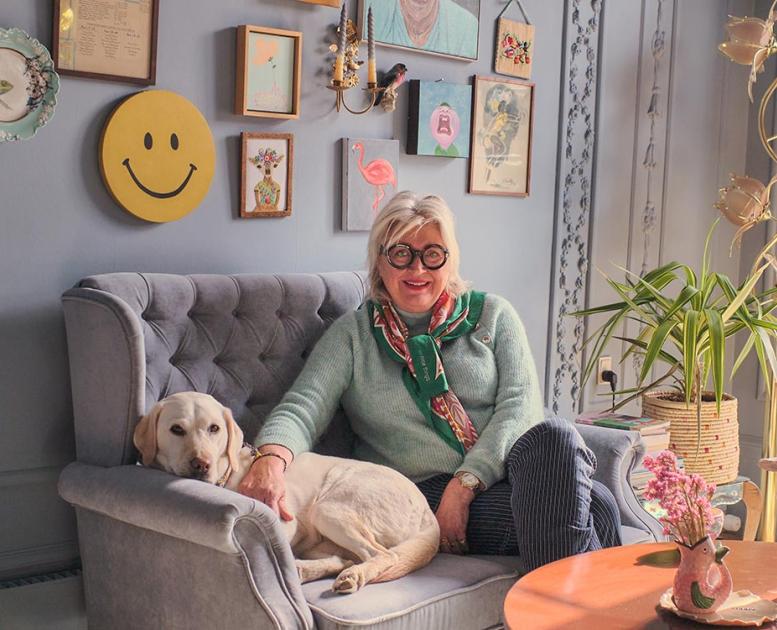 Charlotte Gueniau
Photo:
Rico Feldfoss
&
Rico Feldfoss
Odense is safe, child-friendly and village-like in a cool way
Who is Charlotte Gueniau?
57 years old
Born and raised in Odense, Denmark
Has lived in Paris for 15 years
Lives in Odense M
Married and mother of two adult children
Safe and village-like in a cool way
That's Odense according to Charlotte Gueniau, founder and creative director of Odense-based interior design company RICE. But where are her personal favourite places in the city? Get inspiration here.
Unique experiences
One place I love to visit is Tidens Samling (The Time Collection). It's an inspiring and cosy museum of 20th century interiors, clothing and home furnishings. Starting from 1900 and going up to the 1990s, there are small rooms, each representing a different decade. They also have fun special exhibitions, and the last one I experienced was "Young in the 70s", which was absolutely amazing. The great thing is that you actually get to touch things, and it's a fun world to dive into.
Odense Aafart also does something pretty amazing. Here you can board a boat in Munkemose and sail all the way out to Fruens Bøge while enjoying the scenic sailing. I do this at least once a year, and when we have guests or customers from abroad, we also take them on the trip. You just experience a beautiful and very green nature, and of course you can also take a look at the beautiful villas along the route. It's really nice to have such an opportunity in the centre of the city.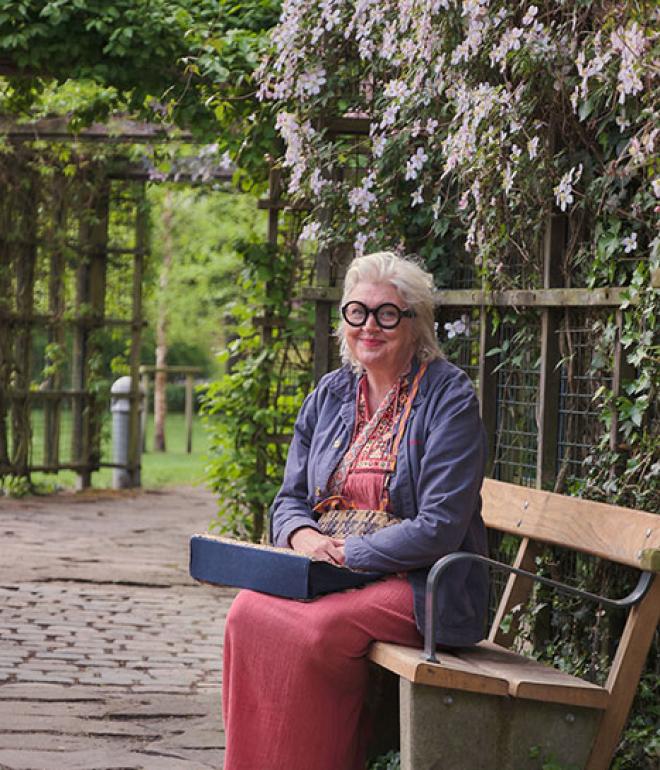 Photo: Rico Feldfoss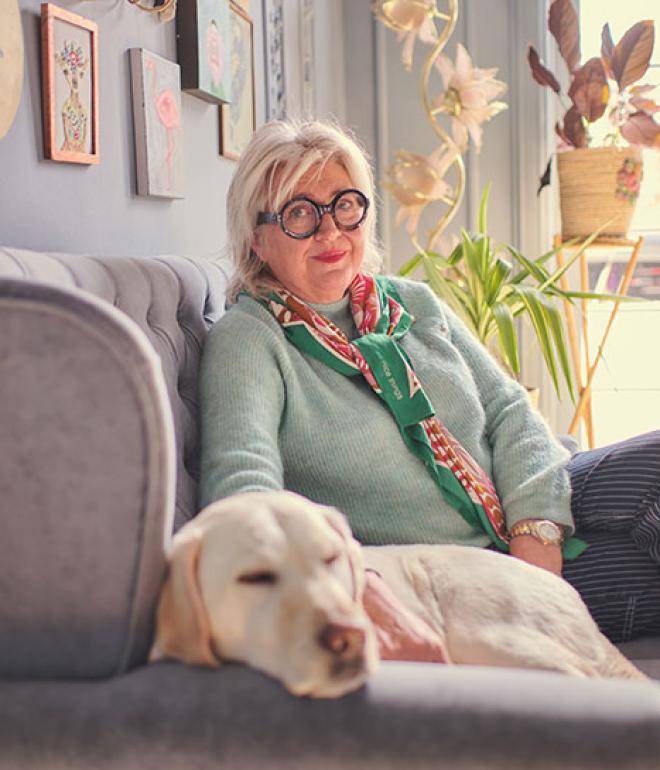 Photo: Rico Feldfoss
The most beautiful places to eat
There's always great service, delicious food inspired by Japanese cuisine and a really good wine list at Goma. You feel full in a light way after eating there, but also happy because of the fantastic service. We often leave the ordering to the restaurant staff to decide what to eat and we've never left disappointed. It's definitely one of the most unique places to eat in Odense.
Café Skt. Gertrud is a true classic in the city and it's a place I always like to return to. It gives me a little touch of Paris with this bistro atmosphere, and I think it's cosy to go there for brunch, for example. So when I miss France, where I've lived for 15 years, I like to go to Gertruds - even just alone - and enjoy a coffee and a croissant.
Childhood memories in scenic Odense
A beautiful and unique place for me is Eventyrhaven. It reminds me of my childhood, going to the garden with my grandmother and feeding the ducks. Eventyrhaven is truly fairytale-like, and the sea of flowers in the centre of the garden, the big Hans Christian Andersen statue by the path and the sight of the big cathedral on top of the hill is so beautiful. You can also go inside and experience the church, and I love visiting it when it's open in the evening. The atmosphere and the light is so special.
The river trail is amazing and the route along the river is almost 20 kilometres from northwest to southwest. It's always really cosy to walk along the path to Skovsøen and eat an ice cream, and many people do just that. But it's also nice to walk the other way to the northwest, where the green life along the path system is somewhat more wild and untamed than on the path in the city centre.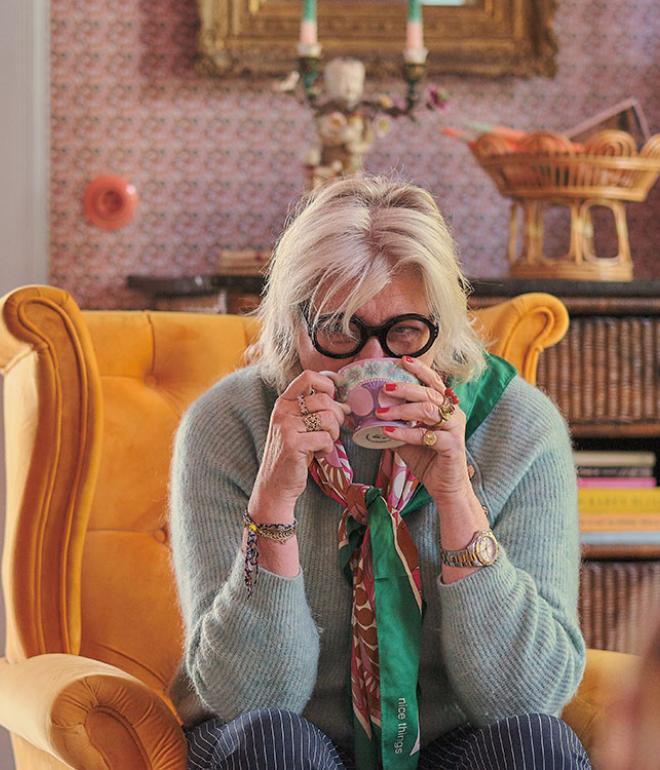 Photo: Rico Feldfoss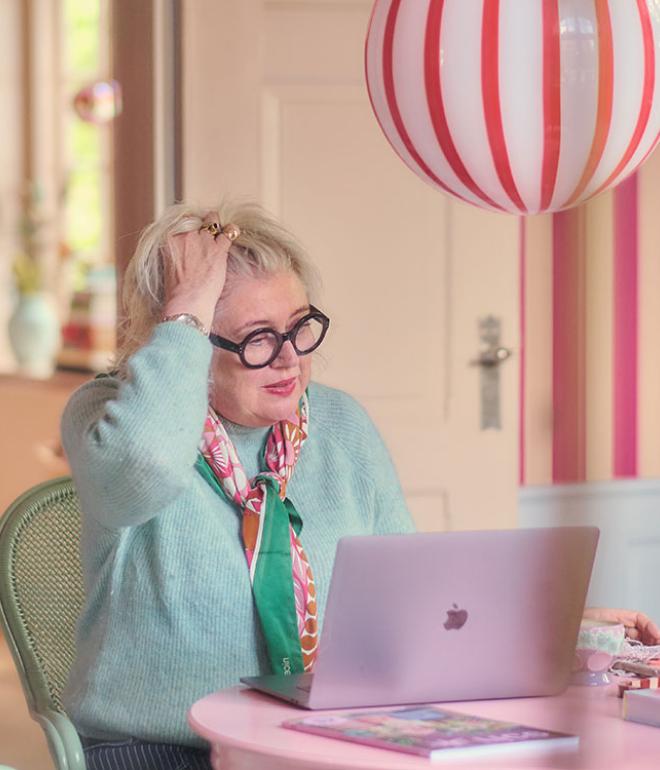 Photo: Rico Feldfoss
Historic and special shops
Kramboden in the old neighbourhood of Odense is like stepping into a completely different world and close to being a museum experience. You can always find some cosy knick-knacks in there - from sweets to rolling pins and tin pots. Utility items from the everyday life of the Danes for hundreds of years. When we have guests from abroad, Kramboden is also always a place we show them, because it's quite unique.
H.J. Hansen in Vesterbro is one of my favourite places to buy wine and delicacies. They have sublime service and a huge assortment, and the setting is just beautiful and old. In fact, they have been in the same place in Odense since 1829 and are Odense's oldest wine shop. Again, it's a bit like stepping into another era, where they keep the old virtues such as holding the door for you when you need to leave.
Perhaps you would also like to meet