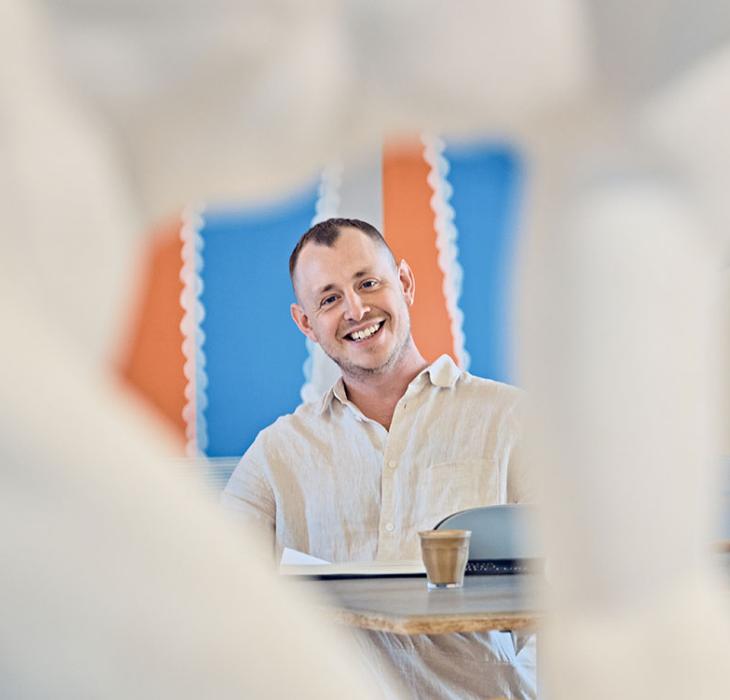 Jonathan Kvium
Photo:
Rico Feldfoss
&
Rico Feldfoss
Inclusive, welcoming and upcoming
Who is Jonathan Kvium
32 years old
Born and raised in Copenhagen K
Moved to Odense in 2014
Lives in Odense C
Father of two children aged 4 and 7
Inclusive, welcoming and upcoming
That's Odense according to Jonathan Kvium, owner of the Albert Contemporary gallery. But where are his personal favourite places in the city? Get inspiration here.
Contemporary art and children's universes
When it comes to culture, I can't ignore Art Museum Brandts. The museum offers niche exhibitions of contemporary art, but also a down-to-earth look at art history through their collection, so everyone can get involved. Their changing sensory exhibitions for children are also brilliant, and I've found a cushion in there where I sit really well because I've been there with my kids a billion times.
Of course, Hans Christian Andersen's House is also insanely important to the city. Just like at BRANDTS, there is a good balance so that it is also accessible to the general population. This is where we are so privileged that the museum offers both an adult overview of Hans Christian Andersen's life and works. Andersen's life and works, where you delve into topics that children can't relate to. But they have also created this fantastic Ville Vau, where children can really let themselves unfold in the fairytale universe.
Gastronomic indulgence
The only things I really spend my money on and care about - besides my children - are art and gastronomy, so delicious food means a lot to me. With their move to Klaregade, Lalou Vinbar has really come into its own. They've got growing pains and a warm kitchen with ever-changing and fantastic dishes, as well as sublime wine and great knowledge. I come for their tartare and white Burgundy and they really care about what they do.
Goma is the perfect mix of great service, a completely relaxed atmosphere and a challenging and hugely exciting gastronomic universe. It is a combination of Nordic and Asian cuisine and truly a unique place here in Odense. In fact, you won't find anything like it. I always arrive early with my kids, who also love the place, and then we sit in the little cave in the basement and eat everything from oysters to white asparagus and Svendborg ham.
Vogue and wild animals 
It's always great to meet all the animals at Odense Zoo, but I think the coolest thing is that the zoo has changing seasonal themes that make it quite unique. From Christmas time to light nights and Halloween. They really go out of their way to change, create and incorporate the changing seasons, and it also means that it's not always the same. Both the kids and I love it.
A new focal point in the city is Odense Havnebad and the area around the harbour bath. It's a really cool experience and something very special. It's created a cool place and a whole new neighbourhood on the harbour where people come for a swim, but also for walks and a game of basketball on the courts. Although the harbour bath is open all year round, I only use it in the summer as I'm not a big winter swimmer.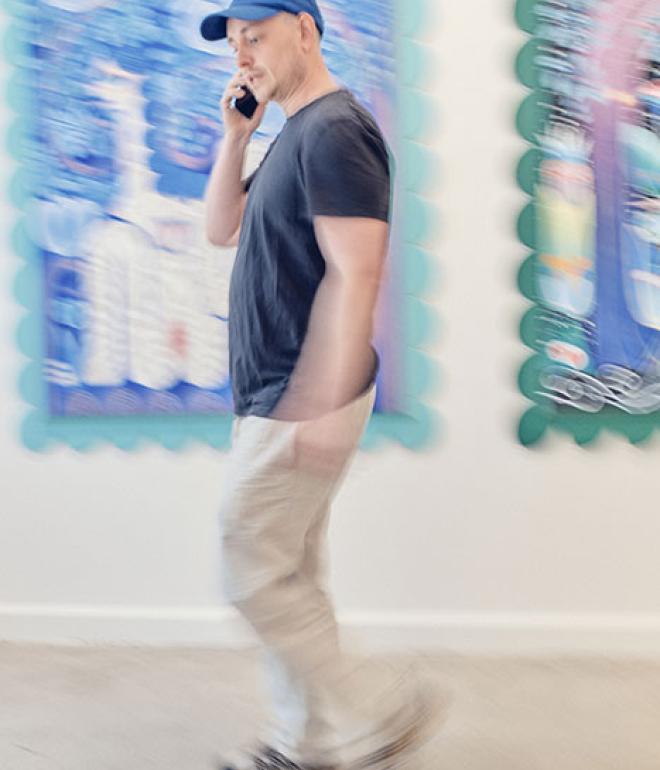 Photo: Rico Feldfoss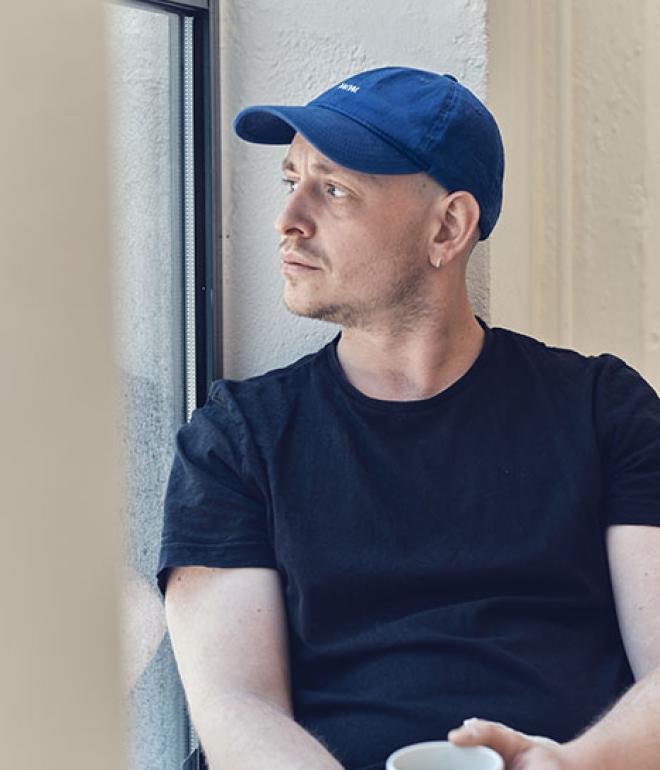 Photo: Rico Feldfoss
Small niche shops
Because I love food, I would of course recommend Klingenberg. They've been voted Denmark's best cheese shop and there's so much good stuff in there. You can really buy yourself poor, and they are both sweet and not stingy with their portions. You can get everything from niche products to morning products and light charcuterie that is unrivalled anywhere else in the city. So for the connoisseur, it's great, and if it's your first time, they have a lot of knowledge, so it's also an experience here.
That's really what I've come to Funen for: the service! And at the menswear store Terminal A, they take care of their customers in a very special way. It's not niche fashion, but really very classic men's fashion, and I just get a good experience every time. At Christmas, they print all the shop assistants' faces on beer labels and buy them a beer. It's really cosy and it's authentic. There aren't many small shops left where you feel so welcome and know the people behind the counter.
Perhaps you would also like to meet