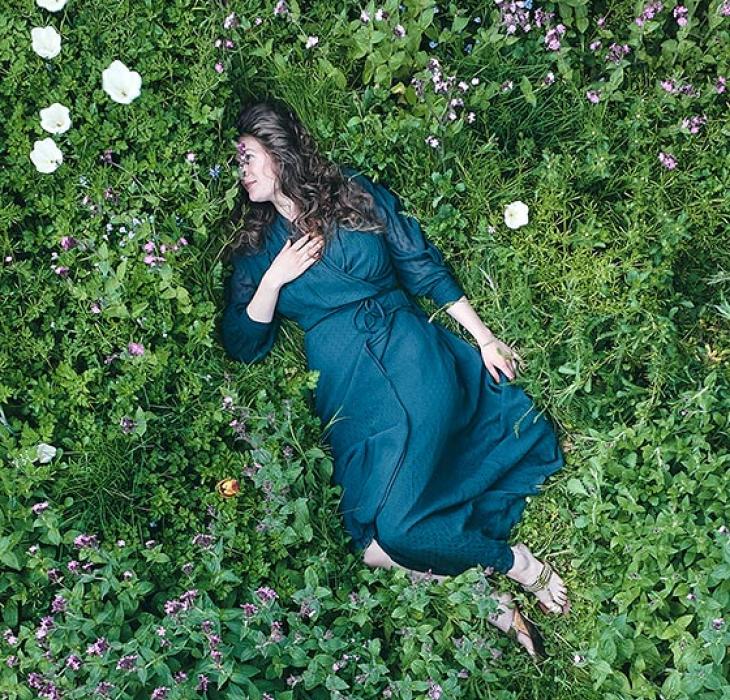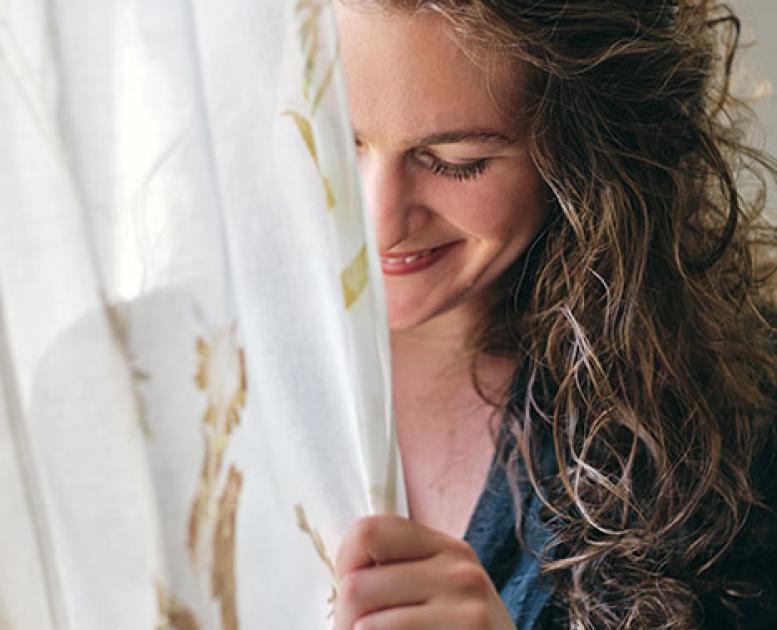 Nathalie Gaia Dahl
Photo:
Rico Feldfoss
&
Rico Feldfoss
Idyllic, green and cultural
Who is Nathalie Gaia Dahl
35 years old
Born and raised in a suburb of Odense
Lives in Kølstrup on Funen
In a relationship and new mum
Idyllic, green and cultural
That's Odense according to Nathalie Gaia Dahl, designer and owner of the VON LINNÉ circular design studio. But where are her personal favourite places in the city? Get inspiration here.
Party atmosphere and performing arts
Odense International Film Festival only happens one week a year in late summer, but it is, in my opinion, the most amazing event in Odense. People from all over the world come to the festival, and throughout the week you can see a lot of new films with a lot of heart for free. And then there are coloured lights, a party atmosphere and joy - it's a celebration of creativity, film and stories, and it's contagious to be part of that universe.
I would definitely highlight Theatre Momentum, which is a house full of passionate people. At the same time, it's a different, informal and exciting theatre where you might just step out of your comfort zone. They often deal with provocative, experimental and taboo topics, so it's not all sweetness and light. They are theatre that wants to do something.
Photo: Rico Feldfoss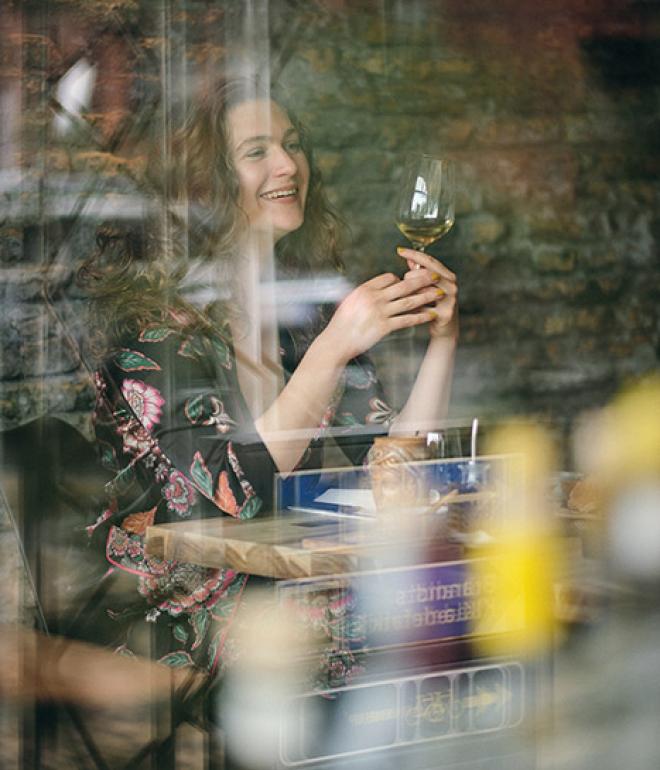 Photo: Rico Feldfoss
From Sicily to Paris
I Pupi Siciliani is a small Sicilian restaurant with very few tables. The owner is from Sicily himself, so his entire gastronomy is based on that, but he twists it and the dishes look almost painstakingly artistic. You're presented with everything from octopus to homemade pasta, and it's really good food that has taken time. And it's just authentic with little dolls and ceramics from Sicily around the restaurant. It's really cosy.
After good food, I would recommend a visit to the cocktail bar Bar Visit. I feel like I've gone from Odense to Paris in a split second, because it's a completely different world with red velour sofas, carpets, dim lighting and cocktail nerds at the bar. They are passionate about making wild, good and flavourful cocktails and drinks, and it's an experience just to sit at the bar and watch them mix and be creative. They know exactly what they're doing.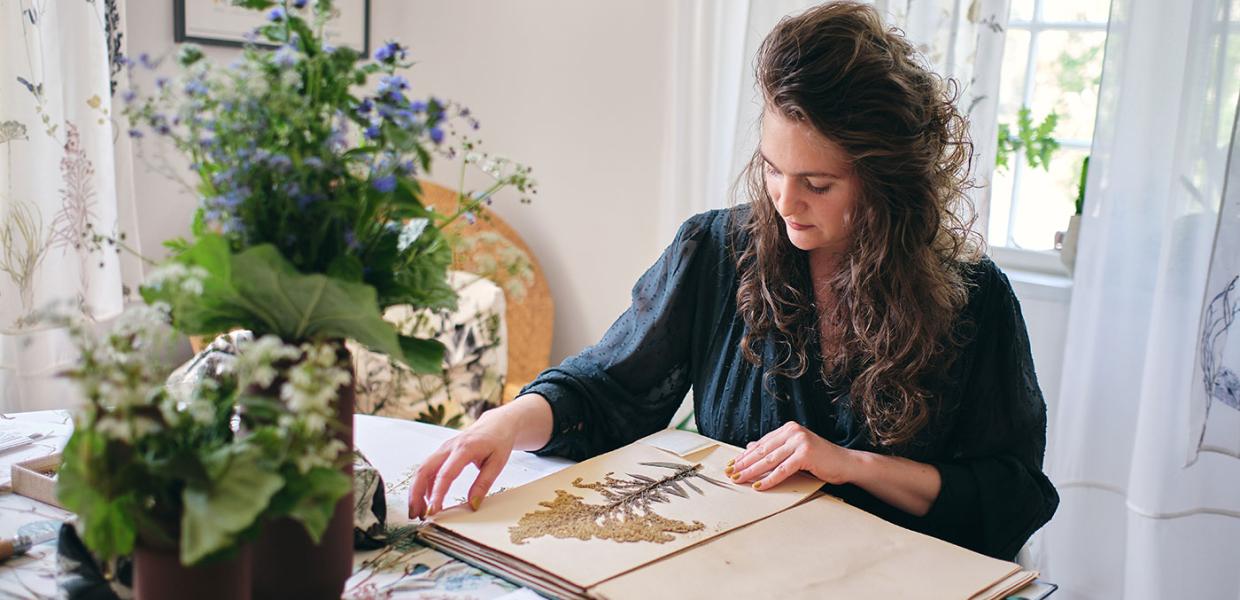 Photo:Rico Feldfoss
Green havens
Stige Ø (peninsula) is a great example of how a rubbish dump has been transformed into a really cool and attractive green space. All kinds of people come here, from schools to families on picnics and men in lycra on their mountain bikes. There are views out over the fjord, it's hilly, you can pick wild blackberries and you actually feel like you're much further away from the city than you really are. It's just well created and there are also fire pits with firewood you can take.
If you're coming from the city centre, you can follow Odense River all the way out to Skt. Jørgens Park. It's a slightly overlooked area and it's so beautiful - especially in spring and summer, because a lot of the greenery is just allowed to grow wild. They let it grow really tall, and there are grass paths where you can walk among the wild plants. Walking in a cloudy sky of chervil is just so amazing, and I would recommend everyone to experience an early summer evening out there.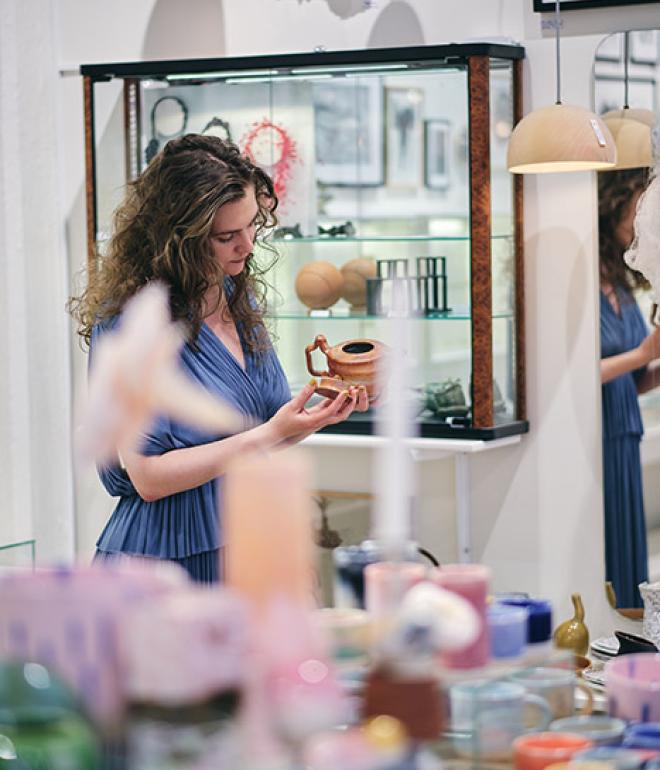 Photo: Rico Feldfoss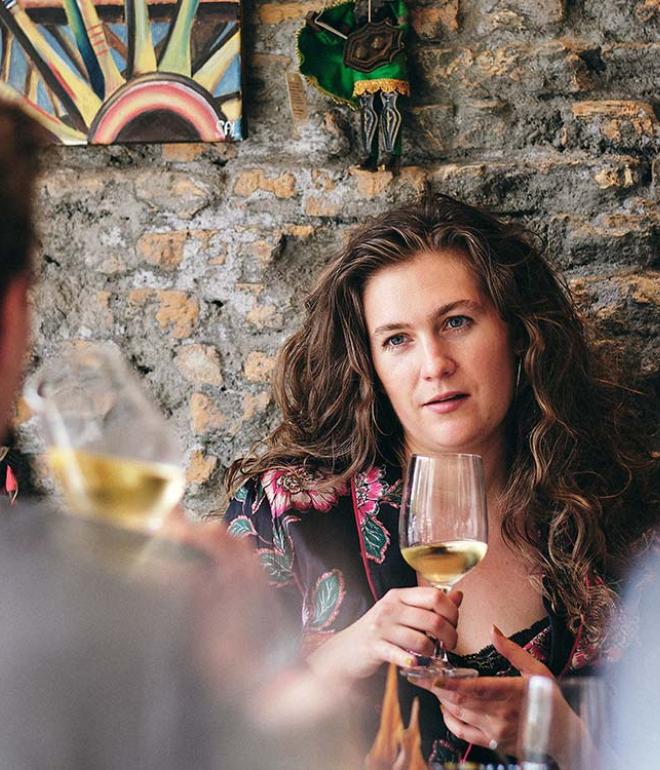 Photo: Rico Feldfoss
Speciality shops in Brandts Passage
Dina Vejling in Brandts Passage is a craft shop with the most beautiful things. It's not a museum, but it's a close thing in the way things are displayed and it's really worth a visit. They have a nice mix of all sorts of crafts that they handpick themselves, and it's jewellery and ceramics, but it's also glass and textiles. You can always find a really nice gift or if you just want something that stands out a bit for your home.
Coming to Mortens Chokolade is an experience. He is passionate about his craft, and everything in the shop is handmade. You can also get new flavour experiences, and Morten experiments a lot with all sorts of ingredients from saffron to aniseed, which you might not get if you buy a standard chocolate from the supermarket. The result is exciting and fun flavour combinations and beautiful and delicate chocolates that look like little works of art.
Perhaps you would also like to meet