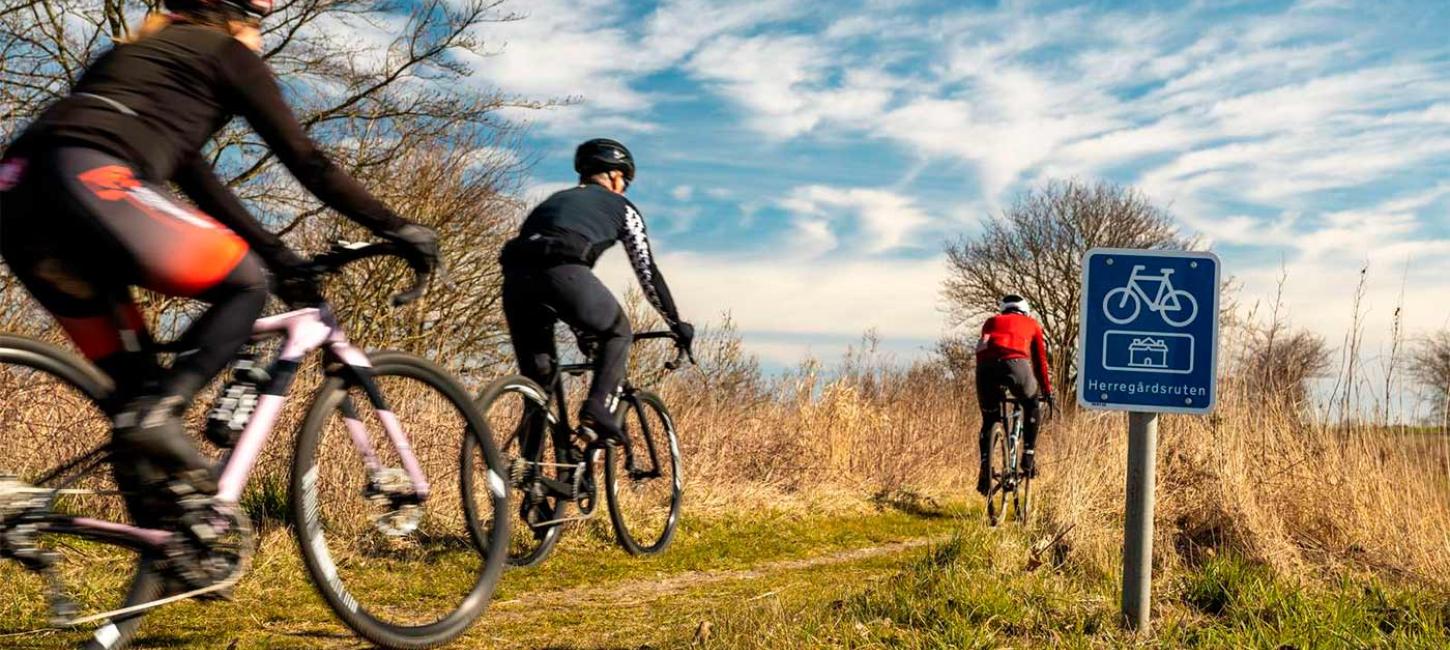 The Manor Route - Visit Fyn on your bike
The manor route takes you on a journey through the history of the Funen landscape. You get closer to all that Funen has to offer. Long coastlines. Striking castles. Historic market towns. Street stalls and farm stands. Local oases where you can quench your thirst and hunger.
In Odense Municipality, the route runs along the canal into Odense Harbor, over Byens Bro, past Odense Castle by Kongens Have and out of the municipality again through Vollsmose via Kertemindestien. Along the way, you can experience the new district at Odense Harbour, where you can take a dip in Odense Havnebad, get a refreshment at Storms Pakhus and admire the city's new landmark TBT Tower. The route then turns up Kertemindestien and takes you out of Odense again.
You can read more about the rest of the route around Funen at www.visitfyn.dk
660 kilometer signposted route on Funen, Langeland and Ærø through all 10 municipalities. This brings us up to over 1,500 kilometers of signposted cycle routes on Funen and the Islands.
On the route you will pass approx. 40 castles and manors. 17 have varying degrees of public access. 23 do not have public access, so they must be enjoyed from a distance.