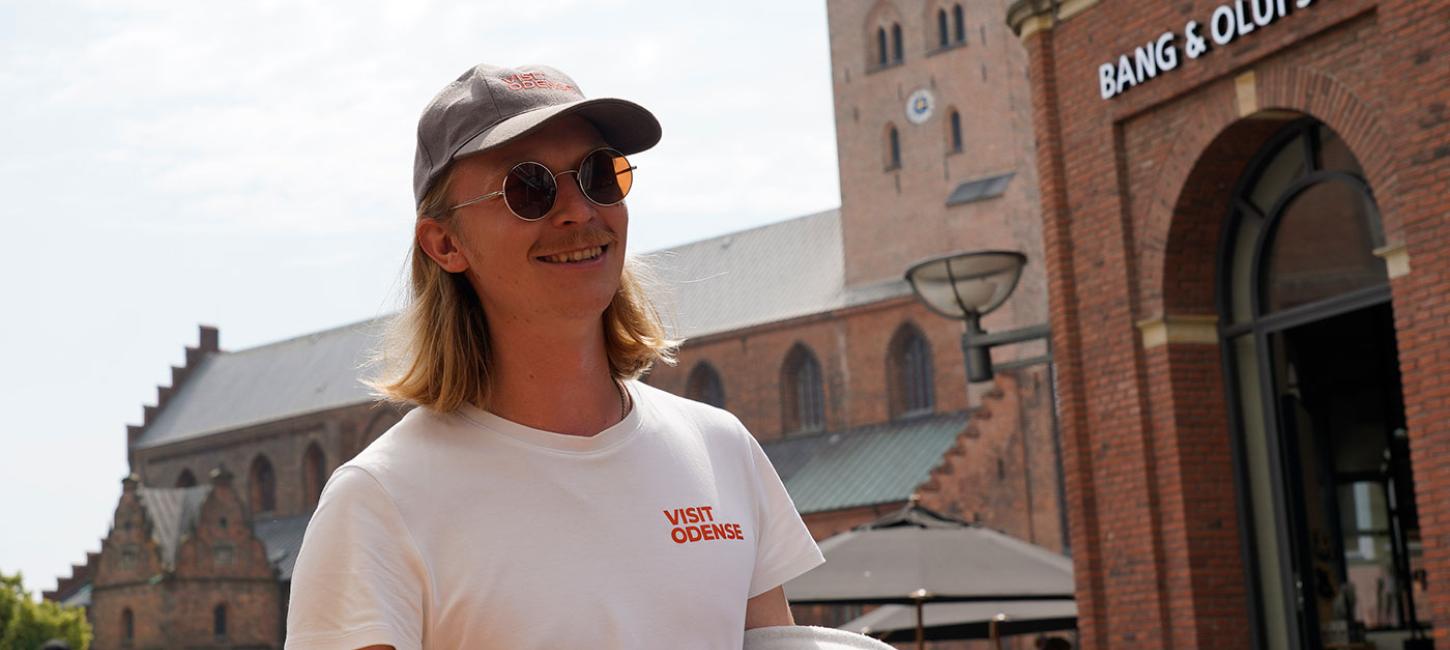 Christian loves Odense
My name is Christian and I am one of Odense's new city hosts. As a city host, I have to make sure that everyone who visits Odense gets the best possible experience - and as one of Odense's new ambassadors, it is probably only fair that you can read a little about who I am.
City Enthusiast From Day 1
I was born and raised in Odense, and have therefore always known the city as my home. This is where I went to school and later took my academic education. It is in the suburb of Hjallese that I scratched my knees as a child, and kissed my first girlfriend as a teenager in her parents' garage at a 9th grade party. In the city centre, I have both seen and played concerts at Posten and Magasinet, enjoyed myself with friends in the bog and not least enjoyed the city's cafes in good company.
Odense has treated me well since day one and I believe it is only fair that I now give a little back.
Music, Friends and Love
It is said that the first human originated when a monkey once many summers ago suddenly thought "I am" and the rest of human history followed. This is how I also think about myself when I have to decide when I actually came into being. I think I have come to the conclusion that it happened in a car on the way home from summer vacation in the middle of the zeros. Here I came to my "I am" moment and the rest is history. That story primarily involves a lot of music (in the form of drums), tons of lovely friends and an unusually nasty infatuation, which fortunately after many years ended happily. Maybe you can remember the girl from the garage in 9th grade? She has ended up as my fiancé.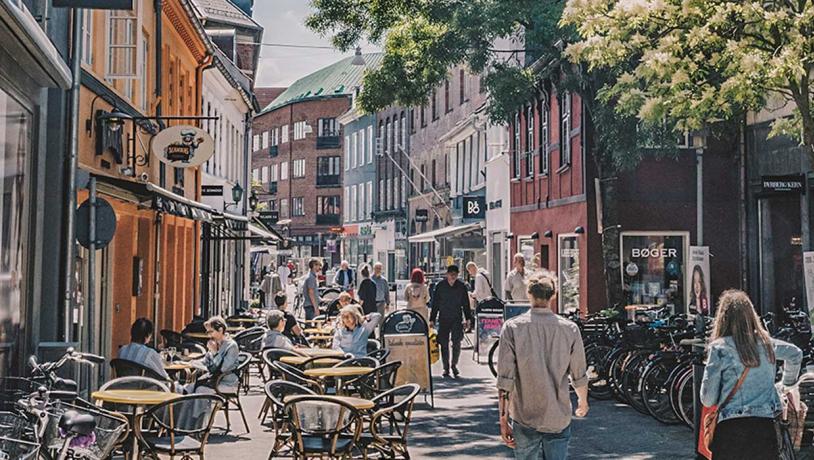 Photo:Johan Joensen
From Suburb to Our "Burb"
Odense may have a reputation as an overgrown suburb when you ask the rest of the nation, but that's never how I have experienced it. To call something a suburb is in my head to describe something as culturally abandoned and boring, and I don't think that is a fair assessment of Odense. Odense is my city, my home and I share it with thousands of other smart, creative and thoroughly nice people. People who engage in theatre, music and create beautiful works of art. People who work out complex formulas, create robots and rock the wildest professor aesthetics on the way down Gydehutten at Southern Denmark's University SDU. People who grow, work, live and die in the City. People I am proud to call my fellow men, and even better; fellow Odenseans.
Regardless of size, Odense is our city, and it is actually a damn good one. At least I think so.
Now it still ended up being more about Odense than about me, and I must of course apologise for that. But hey: Look me up out in the city over the summer, whether you're in the mood for a good talk, need inspiration for what to do in Odense or just need directions for of the nearest toilet, I'll see you soon.