The 5 best reasons for booking a stay in Odense
If you are in doubt about where to spend your holiday this year, here are the 5 best reasons to choose Odense. Plus extra tips for those travelling with children, with your partner, who love good food, want tips for a Corona-safe holiday and much more.
Why should you spend your holiday in Odense?
For many, many reasons, but the top 5 are:
Odense is the hometown of Hans Christian Andersen. Andersen's hometown and the new museum, which opened in the summer of 2021, is the biggest new attraction in Denmark for many years. The new museum was designed by Japanese star architect Kengo Kuma and its contents were designed by international experts.
Odense is a safe city. Here you'll find all the urban charm you love combined with a cosy and safe atmosphere. At the same time, Odense city centre is compact and invites you to explore the city on foot, so you don't need a car or public transport. It is literally no more than 10 minutes on foot between H.C. Andersen's House in the historic neighbourhood and modern art and installations at Kunstmuseum Brandts.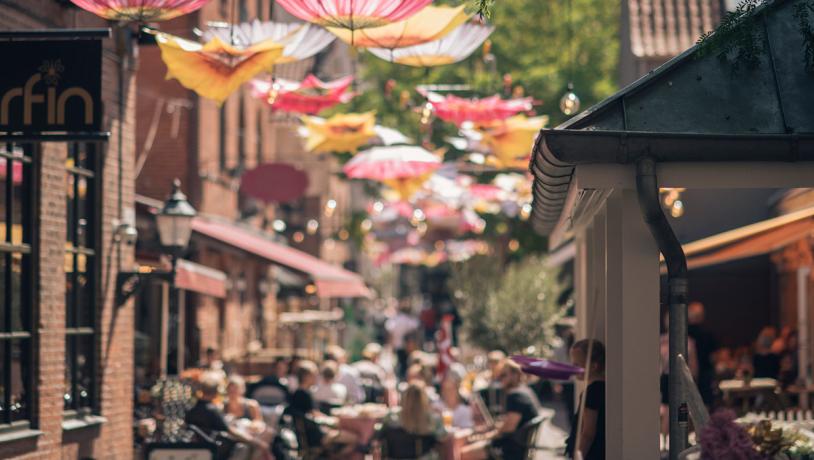 Photo:Andreas Bastiansen
Odense is probably Denmark's greenest city - in more than one sense. The river Odense Å winds through the city centre like a green belt and the nearest park is never far away. At the same time, our ambitions for sustainability and global goals are sky-high, and we aim to be CO2 neutral by 2030.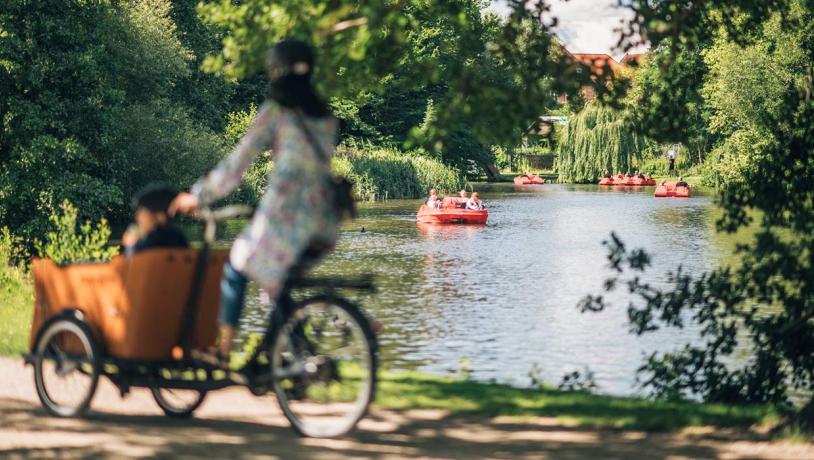 Photo:Andreas Bastiansen
Variety is the best spice, they say, and Odense has something for everyone. You can take a stroll in the historic cobbled and half-timbered neighbourhood - and then 20 minutes later stroll along the harbour with its industrial feel and modern architecture. Or you can shop in the pedestrianised and Latin Quarter with all its boutiques, cafés and city life.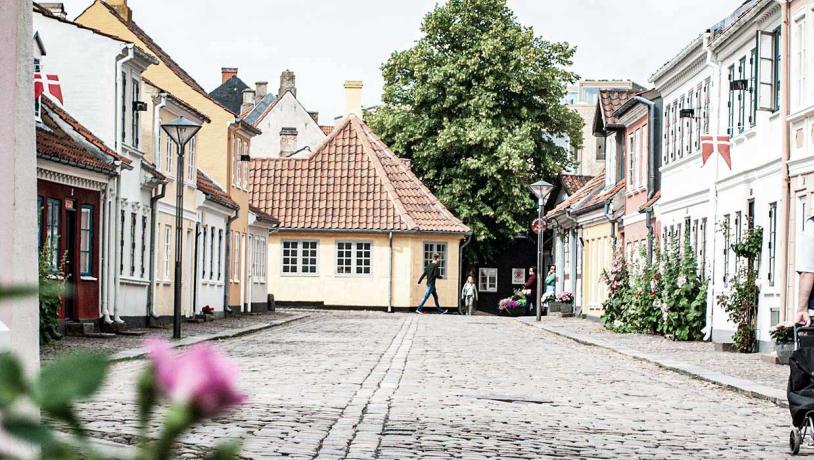 Photo:Johan Joensen
Did we mention it's super cosy and full of Odenseans? At the same time, we have a wide range of attractions and a densely packed, high-quality restaurant scene.
But you don't have to take our word for it - we think you should come and see for yourself :)