Holiday for two in Odense
Do you need a break from everyday life and plenty of time to enjoy each others company? In Odense you will find a great selection of restaurants, attractions, entertainment and beautiful nature that can help make your holiday absolutely perfect.
Attractions and Entertainment
Whether you are looking for cultural experiences, physical challenge, nature or cosy relaxation, you will find it all in Odense. If you want a cultural holiday, then a trip to Brandts is an obvious choice. Here you will find various exhibitions and a super charming area around Brandts Passage. A historical tour through H. C. Andersen's footsteps can also take you on an adventurous journey through time, where you also have the opportunity to visit H.C. Andersen's House. And there is, of course, ample opportunity to take advantage of all the city's shopping facilities, which offer everything from large, well-known store chains to small, unique shops.
If you are looking for more physical experiences, a trip to our climbing park may be an option for you. In Odense, you will find both an indoor climbing hall and outdoor climbing between the treetops. A trip to Stige Ø, where you can go for long walks in the fantastic hilly landscape, can also be recommended, and if you are going for a mountain bike trip, Stige Ø is also the obvious choice. If you prefer a pleasant walk, the area around Munke Mose and Odense River is ideal. In scenic surroundings, you have the opportunity to walk along the river and enjoy the sight of beautiful trees along the path, as well as the sound of the river's running water. At Munkemose you also have the opportunity to rent a pedal boat and take the trip along the river, on water instead of land.
Need more suggestions? Try clicking on "Odense's most visited attractions".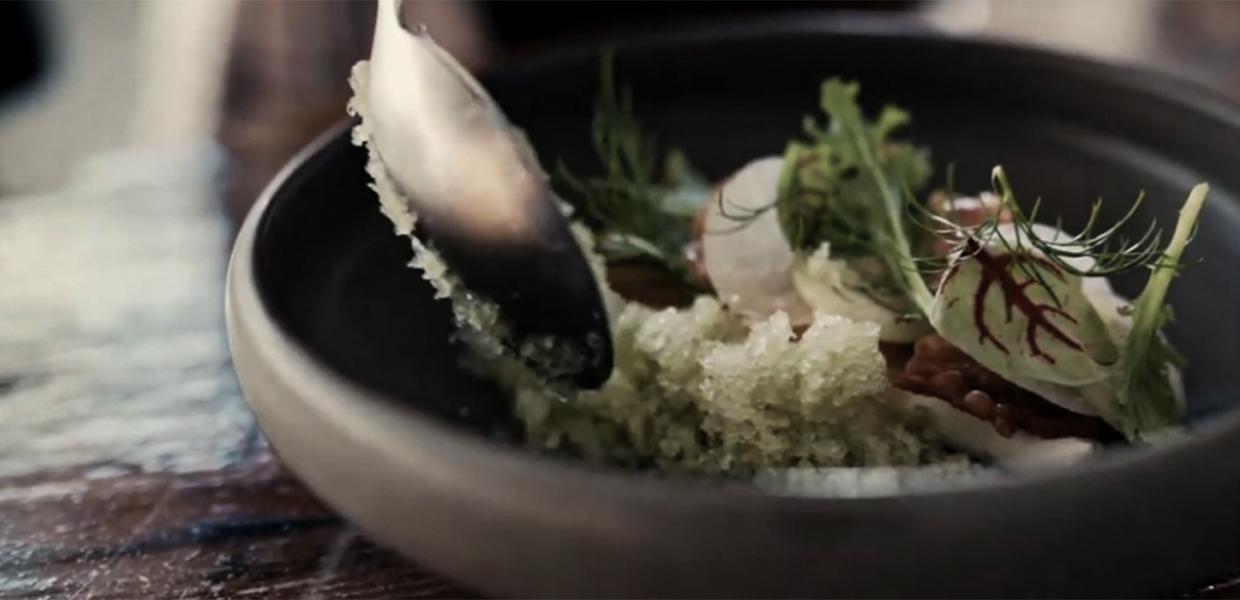 Photo:Elvinas
Gastronomy
No holiday is complete without good food. Odense offers lots of cafes, restaurants and wine bars. So if you want a good cup of coffee to bring on your walk - or want to sit and enjoy the city while you drink a beer or a glass of wine, then there is plenty of opportunity for that at one of the city's many cafes. Here you also have the option to have a delicious lunch during the day.
The best way to end a long, relaxed day is with a great meal, and whether you prefer street food or a visit to a gourmet restaurant, the possibilities are many. At Odense Harbour, you will find Storms Pakhus -a local street food market, that houses lots of delicious eateries. Here you will experience a relaxed and authentic atmosphere, where you can choose exactly the food that you each want.
If you want a romantic evening with pampering at one of Odense's gourmet restaurants, you can, for example, visit Restaurant Pasfall or Sortebro Kro. Here you will be able to spend an entire evening with delicious food, good wine and great gastronomic experiences.
If you want to round off the evening perfectly, then you should take a walk past one of the city's wine bars. Their cosy atmosphere is a super opportunity to wind down while you enjoy a delicious glass of wine.
Accommodation
If your trip includes accommodation, you can stay at one of the city's many lovely hotels, rent a holiday home, stay at a B&B or maybe take a trip to a shelter out in nature. See all the possibilities here